5 Ways Yohan Cabaye Shows Crystal Palace Have Changed Forever
It's time for Palace fans to let go of the past and match the ambitions of their club.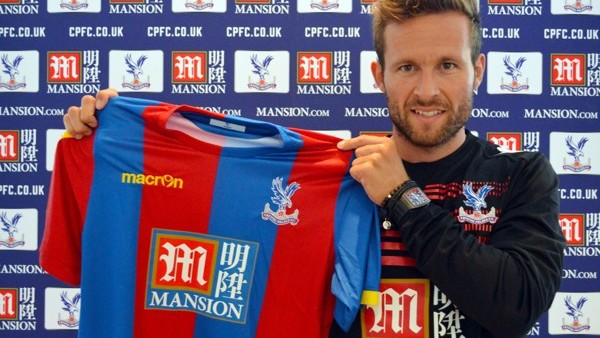 In May 2010, Crystal Palace squared off against Sheffield Wednesday at Hillsborough. The prize? Avoiding relegation to the third tier of English football. If Palace drew or won, they would stay up at the expense of Wednesday but if Palace lost, they would be the ones falling out of the Championship. The stakes couldn't really be higher. Except, actually they could: Earlier that year, a series of bad financial decisions by then chairman and owner, Simon Jordan, led to the club being put into administration for the second time in little over a decade. If Palace got relegated, the club may have been wound up - that's how dire the situation had become. Fast forward just over five years to July 2015 and the same club, with owners CPFC2010 in place, have secured the services of French international star Yohan Cabaye for an eight-figure fee from PSG after finishing the 2014/15 season in the top ten. This article explores the reasons why the signing of Cabaye should be seen as a landmark moment for the club's fans and that, instead of only looking back at former greats or looking down the divisions to see who we can pinch while feeling guilty about spending any money; we can start to look around us and feel like we belong.