6 Reasons Why Man Utd Must Sign Arturo Vidal
He could be the Roy Keane replacement United have always been looking for.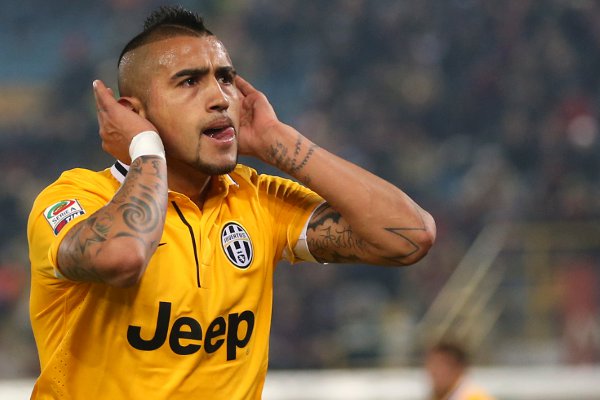 New Manchester United manager Louis van Gaal may have been somewhat occupied this summer, masterminding the Netherlands€™s run to the World Cup semi-final and helping them finish 3rd, but he€™s still ensured United have remained competitive in the transfer window back home, sanctioning the £60 million double swoop for Luke Shaw and Ander Herrera. And, now that van Gaal€™s commitments to the Dutch national side are at an end, his next task will be to bring yet more players in at Old Trafford as he looks to rebuild the Red Devils following a bitterly disappointing season under David Moyes that saw the side finish seventh. According to reports, United are looking into the possibility of signing Juventus€™s all-purpose midfielder Arturo Vidal, who impressed at the World Cup finals with Chile. A £40 million bid is apparently in the offering, while van Gaal
has previously spoken of his admiration
for the player. There€™s little doubting that United€™s midfield is in need of some cosmetic surgery this summer, following the club€™s worst league finish since the Premier League€™s inception in 1992, and the statistics seem to suggest the Chilean could be the perfect man to carry the Red Devils forward under van Gaal€™s new era. Here, we take a look at 6 reasons why Man Utd must sign Arturo Vidal.