7 Premier League Teams That Never Reached Their Full Potential
6. Liverpool 2013/2014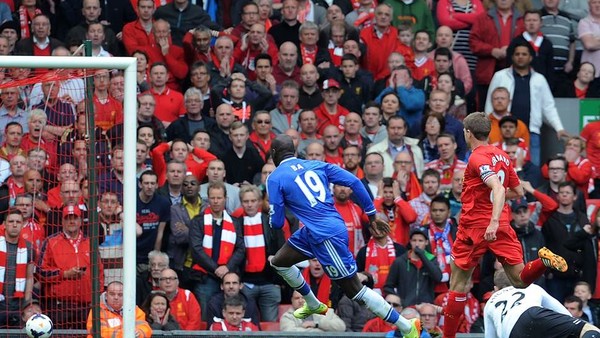 The scene was set. The title was coming home. The 23 year wait was finally over. Liverpool were playing Chelsea at Anfield. A victory would all but seal the title, as Crystal Palace and Newcastle remained. A tough task, but one the team was surely up for. A red-hot Luis Suarez was firing on all cylinders. The team looked destined for greatness...
Then, the slip. THAT slip.
The irony of Steven Gerrard slipping and basically gifting Chelsea a goal, is one that only the footballing gods can see fit to dream up. The same man who captained Liverpool in their finest hour back in 2005, was now the man who lost them the title. Sure, the 3-3 draw to Palace in the following fixture cost them equally dearly, but it all started with the defeat to Chelsea.
Liverpool's 2013/14 squad had a great blend of youth and experience. Under the leadership of Gerrard, they bragged with future stars such as Phillipe Coutinho, Jordan Henderson and Raheem Sterling. With a league victory, Liverpool had all the right foundations to build a dynasty. The drawing power they so sorely lacked in previous years would be restored.
Sadly, with the title lost, Liverpool's direction went the same way. Desperate attempts were made to bolster the squad and the gambles did not pay off. Losing a striker of Luis Suarez's caliber and unable to adequately replace him, the team finished the next season in 6th position, a shell of the team they were the season before.
With the appointment of Jurgen Klopp, Liverpool's fortunes changed dramatically and most of the disappointments faded to the confines of Wikipedia and the history books.