8 Biggest Body Transformations In UFC
7. Conor McGregor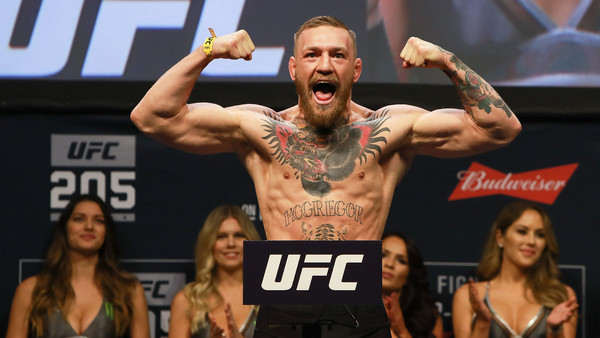 Now this dramatic body change didn't happen over the space of a few months or a few years, it happened within ten days.
McGregor was originally scheduled to meet Lightweight champion Rafeal Dos Anjos at UFC 196 but the Brazilian pulled out on just 10 days notice due to injury, and up stepped Nate Diaz.
The issue with this was that Nate would only accept the fight if the two could meet at welterweight and unbelievably, The Notorious accepted.
It is common knowledge that after early weigh-ins, fighters can put on several pounds before they meet in the cage but Conor would have been close to the 155lb weight when he was asked about the Welterweight clash.
Throughout the UFC 196 'Embedded' series, McGregor continually joked about how much food he was consuming prior to the bout. Even if this did en up being a contributing factor in him losing the fight.
Credit where credit is due, there are only a handful of fighters out there who would have took the fight knowing they'd have to gain so much weight so quick.
Seeing how comfortable McGregor looks at 155lb and 170lb, it is incredible he ever managed to make it down to the Featherweight division.