9 Football Legends Who Ended Up Hated By Their Fans
Hell hath no fury like a fanbase scorned.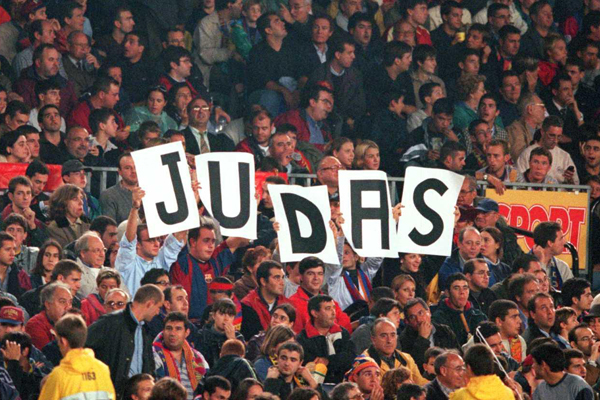 It's very rare that footballers please everyone, and in all honesty, it's becoming an even greater task to please anyone at all. Players are paid so heavily, and seem so far removed from the reality of their fans that they seem entirely alien, and entirely unrelatable, which makes it all the more easy to praise them to super-human levels and hate them as sub-humans when they transgress. Some players repay their fans with loyalty but there's a select few who have contributed to their own downfall over the years. Being a one club man is a bizarre occurrence in the modern era of football, Ryan Giggs, Paul Scholes and Steven Gerrard are amongst a limited group of the games greatest players to have achieved such a feat. They may not be the best individuals, but longevity gains a lot of respect from fans, and reciprocal allegiance, which fans then expect the players to uphold for their entire careers, rejecting entirely the idea of free-trade or free-will in players to better themselves or simply change their jobs, based on the myth of eternal loyalty. Fans will never accept that their most beloved players might not love them back, and there is no bigger slap in the face than such players signing on the dotted line for the arch nemesis. Only a brave few have stepped behind enemy lines, but one thing is for sure, they never return, and they tend to be greeted with a special brand of hatred when they come back as opposition players. Here, we take a look at 10 players branded traitors after jumping ship.