Confederations Cup 2017: 10 Players To Watch
From Russia, with Golovin.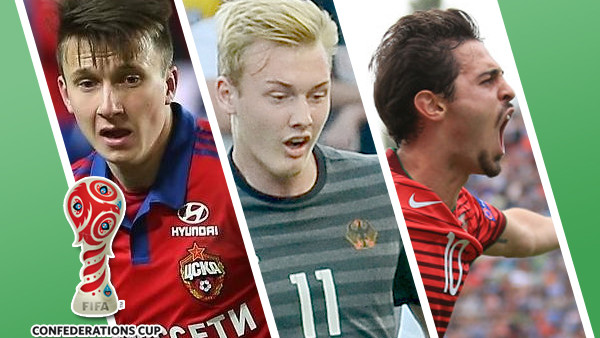 During odd numbered years, summer's a tough time for football fans. With no World Cup or European Championships to keep our appetite for arbitrary ball shepherding satiated, the months seems to drag on eternally. Some broadcasters have the utter temerity to stick cricket on the box, and act as though that's a suitable substitute. Cricket! I ask you...
Whilst most tournament-less summers result in nihilistic navel gazing as we desperately scrabble for a scintilla of soccer, subsisting on the joy of a kit launch and feigning excitement at under-19 championships, those in a pre-World Cup year do at least offer a slight reprieve in the Confederations Cup. But we all know we're kidding ourselves by pretending it's anything more than a trumped-up friendly junket designed to please FIFA sponsors. The tournament generally acts as nothing more than a World Cup dress-rehearsal, with half-hearted kick-abouts and swathes of empty seats. Its prestige and popularity are so lacking that its future faces uncertainty. (And not least because of the fallout that'll arise from the Qatari addition. An extra, pointless summer playing in blazing sun? That'll go down well)
The football's generally a bit naff, then, but it does have its merits. As a scouting opportunity during the season of high-transfer activity, it's golden. With teams naming experimental squads, there'll be a host of young players aiming to make an impression in Russia ahead of a potential transfer. Others, having already concluded their business, will offer fans of a glimpse of what to expect in the coming season.
Russia's basically a shop-window for clubs this summer - and everything Moscow.
10. Matthew Ryan (Australia)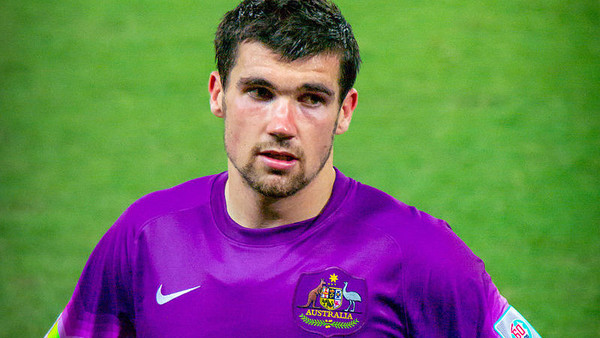 Without meaning to be too disrespectful to the chaps, that Australia's attack line at the ConfedCup will be spearheaded by a rather mossy Tim Cahill and an out-of-work Robbie Kruse suggests that offence may not be their forté. If Ange Postecoglou's Socceroos are to come away with anything from a very intimidating Group B, it'll be down to a solid defence. And goalkeeper Matthew Ryan will be absolutely key to that.
The Valencia stopper has struggled to establish a place in Los Che's starting line up, spending last season back in Belgium on loan at Genk, but for his national team he is undisputed first choice. Ryan has been highly rated for a while now - he was at the centre of a tussle for his signature two years ago, with Liverpool amongst the interested parties - to the extent that Brighton have drafted him in for a club record fee.
The Seagulls boasted the Championship's finest defence last season, with current no. 1 David Stockdale central to that. However, the stopper has been allowed to leave for Birmingham; a clear indicator of the faith being shown in his new Australian replacement.