Confederations Cup 2017: 10 Players To Watch
9. Timo Werner (Germany)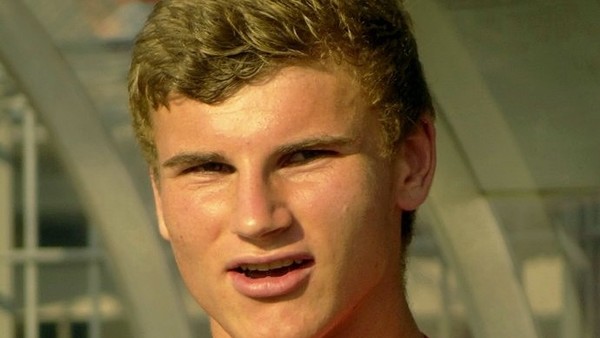 Germany coach Joachim Löw has been criticised for naming what he dubbed a "prospect squad" for the ConfedCup, with World Cup organising chief Alexey Sorkin blasting the Nationalelf boss for disrespecting the event. Opting for a team decked with uncapped players whilst several World Cup winners are left at home, Löw has thumbed his nose (note: he didn't pick it) at his dissenters, insisting that his selection "makes sense" for the upcoming friendly jamboree. Given the proliferation of young German talent on this list, Sorkin's complaints seem like empty bluster.
Take the forward line. Thomas Müller might have a whole summer free to brush up on his Schakkopf, but Timo Werner promises to be a more than suitable deputy up front.
Ignore the boos he received during Germany's qualifier against San Marino, emanating from a group of bitter Schalke fans still enraged by a dive taken last December; Werner is the real deal. 21 goals in 31 games by the former Stuttgart star propelled Bundesliga newcomers RB Leipzig to an unthinkable second place finish, and the young striker has been just as prolific working his way through the national youth teams. With Lukas Podolski retired and Mario Gomez winding down, Germany are on the lookout for a reliable new number 9 - they could have their answer in Leipzig's red-hot raider.