England's 10 Most Devastating World Cup Exits
48 years of hurt – never stop me dreaming.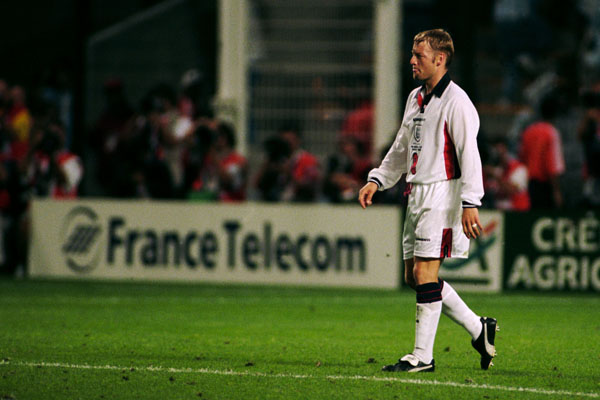 The disappointing 2-1 defeat suffered at the hands of Italy in England's opening World Cup fixture has made this evening's clash with Uruguay all the more nerve-racking. Should tonight's results go a certain way, England could be out of the competition, it is as simple as that. The nation's fretful mind-set wasn't helped yesterday, when tournament favourites and reigning champions Spain were eliminated from this year's World Cup. The Spaniards endured back-to-back defeats in their opening two fixtures ensuring that they wouldn't be advancing any further in the competition, and subsequently making it abundantly clear that reputation alone does not assure success in 2014. However, with the World Cup comes an overwhelming togetherness and national pride - an emotion so strong that it can see a Tottenham fans scream with sheer joy at the sight of an Arsenal player smashing the ball home; or a die-hard Sheffield Wednesday fan and a Sheffield United season ticket holder jump up and down in each other's arms after observing a Leeds United goalkeeper save a crucial penalty - all past grudges are left at the door and the whole of England becomes one. That is the power of the World Cup. The eleven men that have been selected to represent The Three Lions tonight are playing out the dream of millions of Englishmen across the world, and with that comes a great level of unrequested responsibility. Having such a sought-after job generates a heap of pressure, the team have the daunting task of living upto the expectations of every supporter that once fantasised about putting on that famous white shirt and scoring in the cup final as a young boy. Don't let us down, we are fragile souls once every four years! Here are ten times the nation have truly gone through every kind of emotion and been left with just one at the end of it all €" heartbreak. Read on if you are stronger enough to relive the most crushing football moments of your younger days...