Every Premier League Club's Worst Ever Goalkeeper
Some fans suspected Massimo Taibi couldn't catch a cold.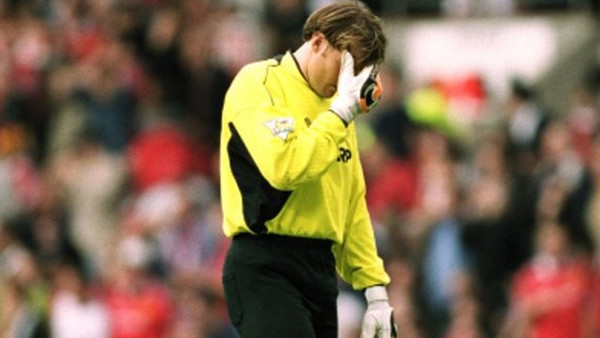 The loneliest position on a football pitch, a goalkeeper serves as the last line of defence, and, according to more recent tactical developments, the first line of attack for any team. You only need to look at the teams that have found repeated success in the Premier League to see just how influential a top stopper can be.
Unlike other positions, mistakes as a number one are generally far more costly than anywhere else on the pitch, with only a momentary lapse of concentration enough to completely cancel out an otherwise excellent showing for a keeper.
Take for instance Massimo Taibi. The Italian stopper enjoyed an acclaimed career in his native country but will be forever remembered here for his ill-fated stint at Old Trafford.
With that in mind, it shouldn't be surprising that when a goalkeeper fails to perform at the standards expected of them that there are no shortage of fans, pundits, and managers waiting to let them know exactly what they think about their performance.
These keepers failed to live up to expectations and ultimately wrote their names into a club's history books for all the wrong reasons.
20. Arsenal - Vito Mannone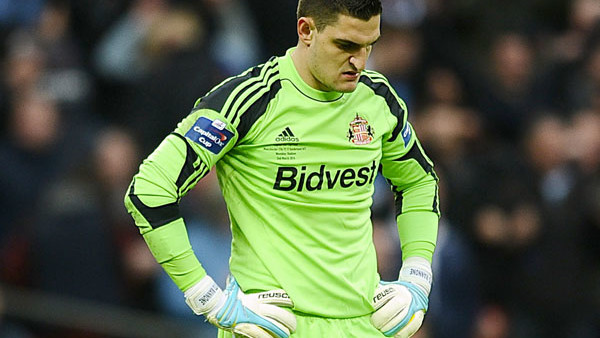 Historically, Arsenal has generally enjoyed a decent spell of shot-stoppers during its everpresent spell in the Premier League with David Seaman and Jens Lehmann enjoying lengthy stints between the sticks at Highbury. However, after the German's retirement in 2008, the club has seen a number of goalkeepers of various standards come and go, with none yet managing to instil the same kind of confidence in the Gunners' backline.
While at least the likes of Wojciech Szczesny and Lukasz Fabianski would go on to enjoy success elsewhere, the same could hardly be said about Vito Mannone who briefly looked set to take the reigns as the club's number one.
The Italian would ultimately be shipped out on several loans, and while undeniably decent, was never consistent enough to stake his claim at his parent club before later moving permanently to Sunderland.