Fantasy Football: 10 Players Who Are Ruining Everyone's Teams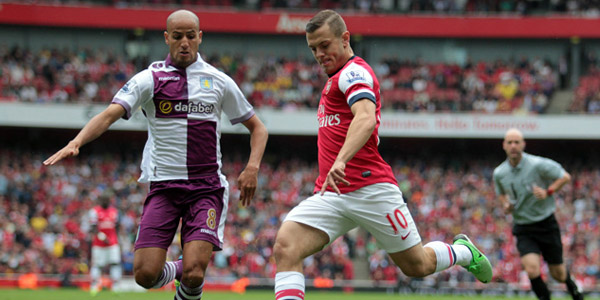 With the international break in full swing, and England singularly failing to convince anyone that they will be able to live up to Greg Dyke's desires to win the World Cup at some point in the near(ish) future, right now represents a curious time for the Fantasy Football league. Given the opportunity to review and revise their teams, players will look at the form of the first three Premier League games, and jump to the same sort of conclusions that the media and fans already have about who will win the league, who will score the most, and who will be struggling to escape relegation. And those conclusions at this stage of the season usually mean large-scale revisions to the Fantasy Football first team, with early bad form causing itchy trigger fingers, and usually dependable players getting the bullet because of their early form. Making big decisions either way at this stage in the season should not be done lightly - and the following list of players are those who aren't living up to pre-season expectations of them, and tearing up even the most astute Fantasy Football prediction books, once way or another. They're ruining your game, either by bad form, or unexpectedly good form, and it's important to evaluate whether they should be bought or sold...
Honourable Mention
Mesut Ozil
Arguably the biggest signing in Arsenal's history (certainly in terms of the vast amount he cost,) the German international now poses an annoying dilemma for those same fans, as well as anyone else looking to boost their points from midfield quota. Do they do as Arsene did and re-jig their entire system to accommodate a £10.0 midfielder? And if so, how do they balance that out, without having to rebuild their entire team around Ozil, costing points in transfers, and costing their commitment to their original system. It might pay off, or Ozil might not live up to expectations - though the latter seems the less likely outcome, given his form for Madrid.