Is Marouane Fellaini About To Trade Man Utd For Arsenal?
The Belgian is rumoured to have agreed to talks.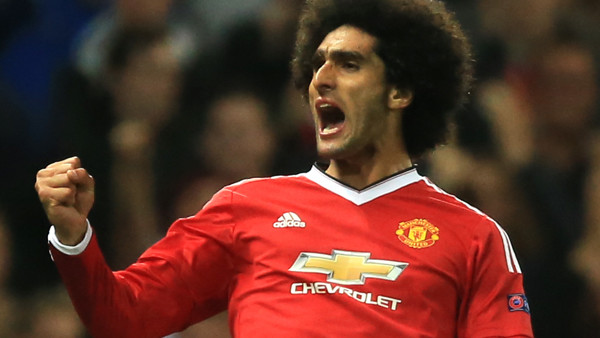 Belgian journalist Patrick Juillard has tweeted out that Man Utd midfielder Marouane Fellaini will sit down with representatives from Arsenal to discuss signing for the London club.
The player's contract at Old Trafford is set to expire on 1 July, and that means he's free to discuss terms on a move elsewhere. According to Juillard, Unai Emery's Arsenal are the first to pounce, otherwise Fellaini may well become a free transfer this summer.
Since joining Utd from Everton for £29 million in 2013, the 30-year old has scored 20 goals in over 100 club appearances. Last season, he was deployed by José Mourinho as more of a protective layer in the middle of the park rather than as a goalscoring threat, and that may be something Emery wants to mimic.
Juillard told followers on social media that Fellaini will meet with Arsenal reps "at the beginning of the week". This suggests a move could happen sooner rather than later.
It's also worth noting that Man Utd have been linked with PSG midfielder Marco Verratti in a bumper €100 million move, so a first team berth for Fellaini next season isn't nailed on.