Is This Arsenal's Greatest XI?
Who would be in the ultimate Arsenal first eleven?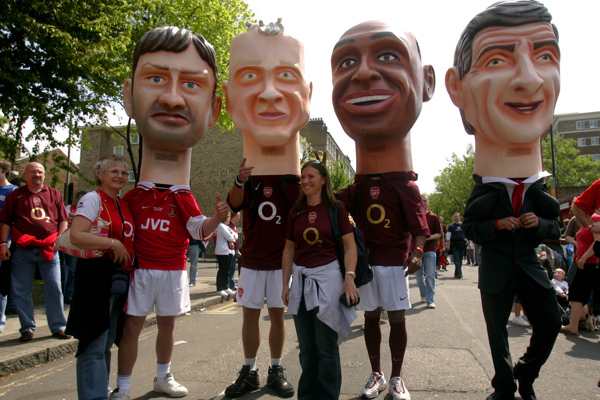 There's a reason why for decades fans have travelled from far and wide to watch Arsenal play. It's not because of the food they serve €" which is surprisingly pretty poor €" and it's certainly not because of the small fortune punters have to pay to even get a ticket to see a game.
To put it simply, for the longest time Arsenal have consistently played some of the most entertaining football this nation has ever seen and, for the most part, have had some of the best players to ever compete in the top flank of English football.
However, having a steady flow of great players coming through the club comes with its own dilemma. It's a question every fan wonders; Who would be in the ultimate Arsenal first eleven? It's the sort of thing Gooners have spent years debating and arguing about over a pint or five in pubs like The Tollington.
Is it the French goal-scoring machine Thierry Henry leading the front line or is it Ian Wright, Wright, Wright slamming home the goals? Would you salute the old school and have the wonderful Pat Jennings between the sticks or would you go the more modern route and pick a goalkeeper like David Seaman or Jens Lehmann?
If you can't decide, don't worry because this article makes the decision for you. However, if there's a player that you think deserves to be standing alongside these Arsenal greats then let your voice be heard by leaving a comment.