Liverpool: Steven Gerrard's 10 Most Defining Moments
10. Making His Senior Debut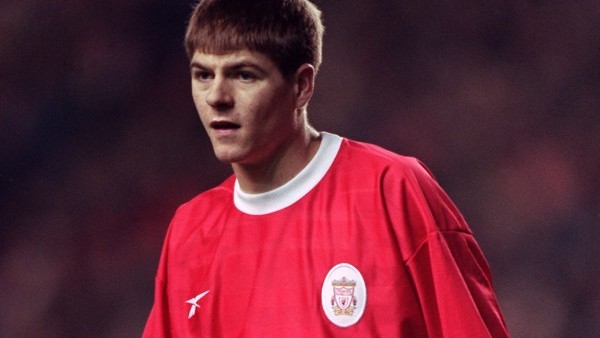 Gerrard's official introduction to life as a Premier League footballer was relatively low-key, scuttling onto the holy Anfield turf as an 89th minute substitute for Vegard Heggem in a 2-0 win over a distinctly average Blackburn Rovers side in 1998.

In an extract from his autobiography, Gerrard stated: "All the subs were applauded when Gerard Houlier sent us to warm up. Well, nearly all. When I ran towards the Kop I could almost hear them saying 'Who's this skinny little t—t?'"
A week later, to national surprise, a young, spindly 18-year-old Steven Gerrard was handed his full debut at Tottenham and given a predominantly defensive brief. Gerrard was faced with the intimidating task of quashing the threat of the Flying Frenchman, David Ginola - who, later that year, was crowned Footballer of the Year.
Gerrard was hooked just after half-time and the less said about his performance in this particular game, the better - let's say. But the experience provided him with an immense determination to improve which would, in-turn, mark the start of a prestigious and emphatically successful career.
Jonny Shafto
Journalism student at Northumbria University. Huge Liverpool supporter and Mamadou Sakho's biggest fan. That's about it, really.
See more from Jonny