Liverpool Transfers: 10 World Class Players To Buy With Suarez Money
Liverpool are set to sell Luis Suarez to Barcelona for £80 million, perhaps as early as Monday.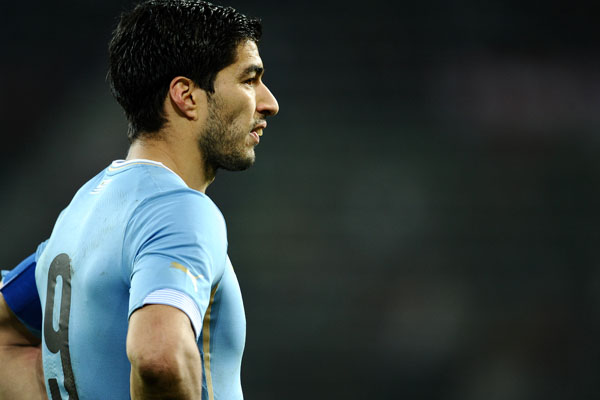 Adam Davy/EMPICS SportLiverpool are set to sell troubled striker Luis Suarez this summer following his biting shame at the World Cup, with a mega money £80 million switch to Barcelona
set to be completed before the end of the weekend
, according to reports. The move would bring to an end the Uruguayan's three-year stay at Liverpool, and love-hate relationship with the English media. Suarez - as brilliant as he is controversial - would clearly be missed by the Reds, with his 31 Premier League goals in 33 appearances driving the Merseyside club to the brink of glory on the final day of the season back in May, and helping them qualify for the Champions League for the first time since 2009. However, with the £80 million windfall Liverpool are set to receive from Barcelona for the player's sale, new-moneyed manager Brendan Rodgers can go out and perform a major facelift on his squad as he prepares them to take on Europe's elite on Tuesday and Wednesday nights from next season. £80 million can go a long way in a transfer window - despite the grossly-inflated market prices that inevitably come with the World Cup - and Rodgers could use the Suarez proceeds to sign a prolific striker or a game-changing midfielder. Here, we take a look at 10 world class players the Northern Irishman can buy with the Suarez money.