Liverpool Transfers: 6 Raheem Sterling Replacements
Brendan Rodgers must invest the £50 million better than he did a year ago.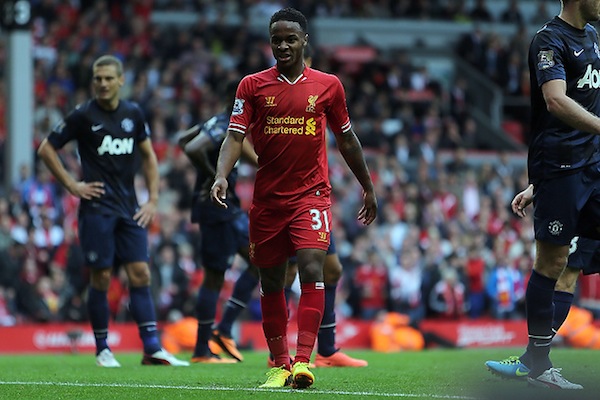 What is far more worrying than Manchester City signing Raheem Sterling for £49 million is that Brendan Rodgers is now in control of another huge wedge of cash and this time he must use it properly. Rodgers spent the bulk of the Luis Suarez transfer fee on a tame group of players who didn't collectively match the ability of their Uruguayan forward and left most Liverpool fans craving a like-for-like replacement. The signings of Ricky Lambert, Adam Lallana, Dejan Lovren, Alberto Moreno, Mario Balotelli and Lazar Markovic have created a healthy squad depth but in doing so removed the 'star-factor' that made Rodgers' side so watchable during the 2013/14 Premier League season. Yes, Liverpool have received a fantastic amount of money for Sterling but they have also lost their best player. It isn't an option to waste the funds on a widespread group of Europa League hopefuls and they must spend their riches on a direct replacement. So far Liverpool have followed last season's transfer pattern with the exception of Roberto Firmino
who they signed for £29 million
, a transfer that could have been put in place to combat the inevitable Sterling sale. Asides from the
former Hoffenheim striker
, Rodgers has brought in James Milner, Danny Ings, Adam Bogdan, Joe Gomez and Nathaniel Clyne leaving a £50 million slot for one or two household names. Players such as Jackson Martinez, Luis Adriano, Carlos Bacca and Luciano Vietto have been missed but there are plenty more players that could do a successful job at Anfield. Here at
WhatCultureSport
we look at some of the top attacking talent across Europe that would help Liverpool fans quickly forget about their volatile winger and aid their Champions League return.
Matt Smith
NCTJ-accredited football writer with an MA in Sports Journalism. What Culture football editor. Write for the official Newcastle United programme. Former video reporter at North News. Featured and published in the Sunderland Echo, Shields Gazette, Mail Online, The Mirror, The Sun and others.
See more from Matt