Man Utd: Nemanja Vidic's 5 Greatest Moments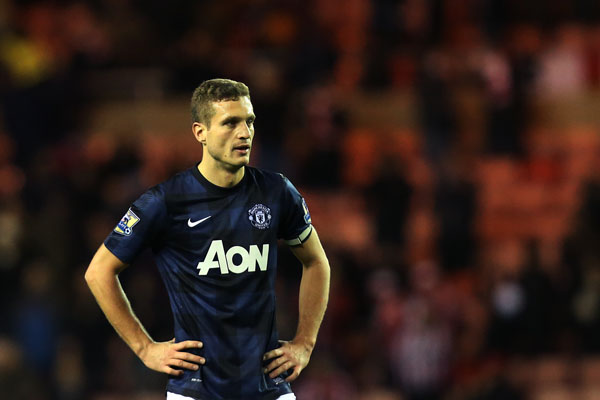 With United's defensive rock announcing he is to leave this summer, likely in the direction of Italian giants Inter Milan, there's no better time than to cast our mind's back over Manchester UnitedcCareer of one of the best Centre Backs not only to pull on a Red Devil's jersey, but to play in the Premier League. After joining Manchester United from Spartak Moscow in 2006 for a relatively modest fee, the big Serb soon went on to be a staple of United's back four, along the way picking up a Champions League medal, a Club World Cup medal, 3 League Cup medals, and 5 Premier League medals. This is enough to automatically cement the departing Captains place in United legend, but he is much more than just medals. Let's take a look at some of Nemanja Vidic's best moments in the red of Manchester United. Let us know in the comments what your favourite memory of him is and if you think the club will be able to find a suitable replacement for who is undoubtedly one of the greatest centre backs to ever play the game.
5. 2008 Champions League Final in Moscow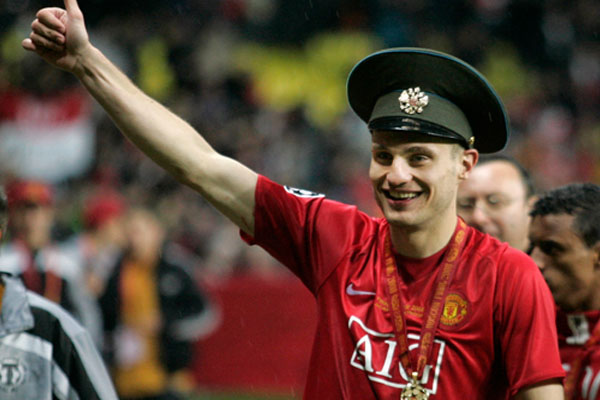 Picking out one great moment from the season in which Manchester United did a dramatic double of the Premier League and Champions League would not be easy, but no doubt Nemanja Vidic was a highlight. After an already stellar campaign, Vidic continued his form when it mattered the most, the 2008 Champions League Final against Chelsea in Moscow. Though he didn't take a penalty in the dramatic finale that eventually saw the Red Devil's crowned champions of Europe, his contribution to the game was none the less instrumental in the outcome. In the closing minutes of the game, an ill tempered Didier Drogba was seen to slap Vidic prompting the referee to issue a red card to the Ivorian. Did Vidic provoke Drogba? Probably. But one of the hallmarks of Vidic's tenure at Centre Back for Manchester United is his inability to back down. The 2008 Champions League Final was the only medal in the competition he has gained, but throughout his time in Manchester he has been pivotal in helping them not only to that success in Moscow, but to 2 other European final's in 2009 and 2011, both defeats attributed to Barcelona.