Man Utd Transfers: Rooney Stunningly At 8/1 To Rejoin Everton
Do the markets know something we don't?!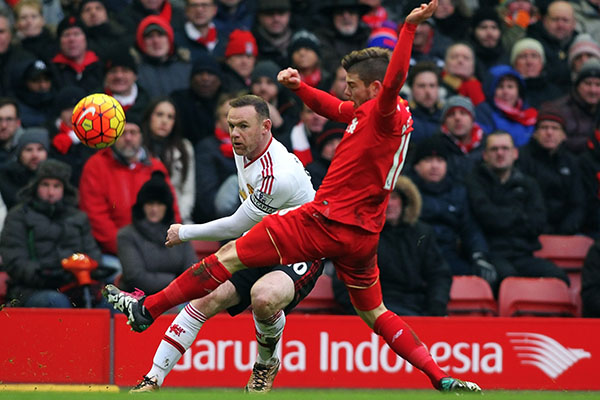 Who on Earth is betting on Manchester United selling Wayne Rooney? Just a couple of days after scoring a stunning goal against Liverpool and barely a week after scoring another brilliant effort against Newcastle, Wayne Rooney stands at 8/1 to rejoin Everton before February 3rd with
Skybet
. Would Man Utd ever entertain the idea? They shouldn't: regardless of any stuttering form, the England international remains a prodigiously talented player who is an invaluable weapon when used in the right system and with the right service. The fact that he has had neither for the past couple of years is no fault of his own. You still have to wonder about what the activity says about general punters' faith in Rooney. Having him linked away isn't exactly a new thing, but to see Everton as favourites - childhood team or not - is an odd revelation and a chilling indication of the way Rooney is being perceived in general terms. No disrespect to Everton, of course, who have shelled out massive amounts for players, but shouldn't a player of his profile and experience be linked to Champions League clubs? He's 30, his work rate remains exceptional and he has an uncanny knack for hitting the back of the net from improbable positions: he should be linked to the likes of PSG (who are third favourites at 10/1) and the stumbling Chelsea (at 16/1). It's neither here nor there of course, because - quite frankly - if Man Utd sell him, they'd need their heads checked. It just goes to show how strange the market can get when transfer windows are open.