Newcastle: Ben Arfa Admits He Was Selfish, Pardew Wins
Evidence that if you tell someone they're bad for two years, they'll start to believe it.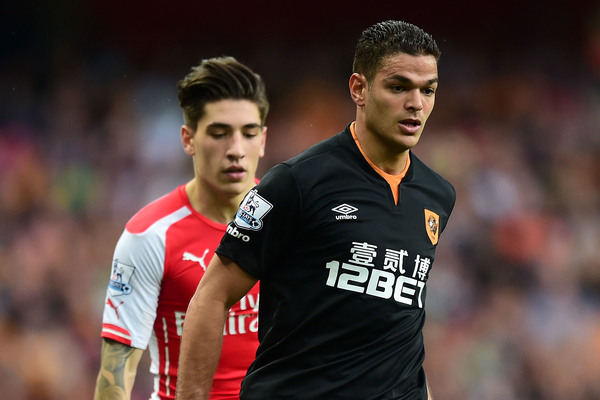 With his future staring him in the face like an ominous doom-slinging monster, Hatem Ben Arfa has finally admitted that he might have been partly responsible for Alan Pardew's decision to turn him into Newcastle's scapegoat over the past couple of years. Though the decision to force him out of the club and send him off to Hull came squarely down to Pardew and his bosses (based on the manager's assessment of the player's worth to the team no doubt), it would be foolish to ignore the fact that Ben Arfa flatly refused to change his play and attitude in the run up to his Newcastle exit. But he has now accepted that perhaps he was too selfish - that his attitude over the years has perhaps been too focused on himself, and that it's now time to be a team player. He told Sport Confidentiel: €œIn the past, I only thought about myself. I thought I was alone in the world. I am very fragile, too fragile." That will come as validation for the fans who think Ben Arfa was rightly forced out of the team and that his attitude was simply not good enough to justify the limited returns he brought to the pitch. But for everyone else - those who are in what is probably best to call the logical camp - recognise this admission as the awful conclusion of a maverick, brilliant individual player being relentlessly told he's not good enough by a manager who simply did not know how to manage him. Who cares if Ben Arfa was selfish in his style of play? In the right position, he definitely wasn't - look at how well he played as the third prong of the attack that led Newcastle's needlessly abandoned 4-3-3 system to 5th place - but he is the kind of player who should be given some licence to play alone. You do not tell Maradona, Neymar, Tevez or Ben Arfa that they have to carry inferior players by levelling out at their ability level. All you get there is 11 mediocre players, rather than 1o mediocre ones and a match-winner. Ben Arfa is now in the position where he has to prove to Steve Bruce that he is good enough to start for Hull. Just let that sink in for a moment. As a club, we have ruined his career at what should have been its peak, and he now has to scrabble for a last big move, when he should be batting away suitors from the Champions League. That's how good he could be, but he's been demoralised, demotivated and seen everything that made him great seem like a crime.
€œBeing a free agent next summer? It is huge pressure. I have used up all my credits. It is like playing Mario - I have one life remaining, I have to take care, but I will take on the challenge. €œPlaying for one of the biggest clubs in Europe? I will achieve it.€
At least there is a little optimism left in the little wizard. Because it is horrible to think that Pardew's tactic of constant criticism has convinced him that maybe he isn't good enough after all.
We need more writers about Newcastle and Hatem Ben Arfa! Get started below...
Create Content and Get Paid
---