Newcastle Next Manager: 5 Best Choices To Replace Steve McClaren
Who could save Newcastle from relegation?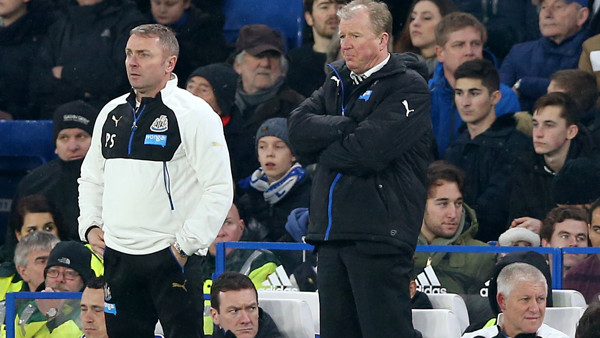 Steve McClaren told the Toon Army faithful to judge him after 10 games. They've long since been and gone - he only won one in that time - and he has since won only two of his last 10. To put it simply, it's not a good enough return for a manager who was allowed to spend more in the January transfer window than all the teams in Italy's Serie A put together. Yes, players need time to gel - this time was afforded to the summer signings. Yes, we've had a lot of injuries - who hasn't? (well, except high-flying Leicester). And yes, at times we've played well without getting anything from the game. But, enough is enough. There's only 12 games left in the current Premier League season and if there's one thing Mike Ashley cannot afford it's another relegation. Next year sees the bumper TV payments come into play and, although fans have often said we need to hit Mike Ashley in the pocket to make him leave, missing out would be catastrophic for the club. When teams like Crystal Palace - who appear to have been well and truly Pardewed lately - can offer players £100k a week and others like Stoke can entice Champions League winners and former Barcelona prodigies to the Britannia, to be relegated at this stage would see the club potentially cut adrift if they ever returned to the top flight. The financial clout on offer is evident as next year's bottom team would stand to earn a lot more for the end-of-season place than the winners of the Bundesliga. So who could step into the manager's dugout at St James' Park and turn the current situation around?