Newcastle Transfers: Remy Would Have To Be Top Earner
Mike Ashley would have to break his wage structure to bring Frenchman in.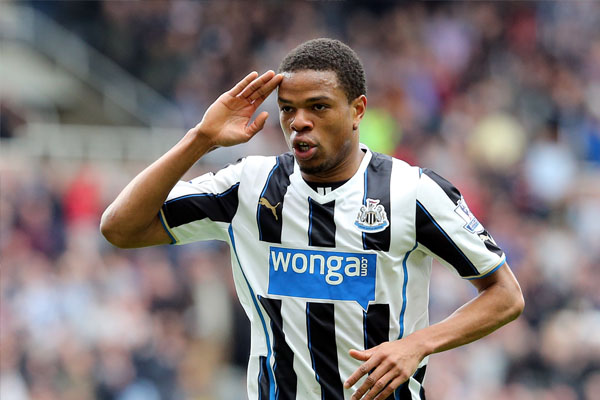 Having failed a medical at Liverpool that Harry Redknapp definitely said didn't even happen anyway, Loic Remy is without his "dream" move to a Champions League club, and with serious questions now hanging over his suitability to other clubs looking to take him away from his £80,000 a week HELL at QPR. Like shiny steeds in the night, Newcastle are being linked with a rescuing move to bring the player back to the North East after last season's impressive loan spell, but the news comes with an almighty caveat in the shape of the financials involved. We already knew that Remy would not cost the £8.5m he would have cost Liverpool, as Harry showed his canniness by predicting a situation where the player might want to move on to more luxurious new pastures (probably based on the fact that he was able to lead the player down to London from Newcastle with a promise of more wages they could both cheekily refer to as "footballing reasons" if anyone asked). The result of the same clause that would make him so affordable to a top four side would mean that Newcastle will have to pay £15m to stop him lining up at the front of QPR's attack next season - which seems to be the forgotten possibility when his future is discussed - but the club would also have to do what they refused to in January 2013, and pay him either equal to or more than the £80k a week he currently trousers from his present club. That figure is considerably outside the wage structure at Newcastle, with top earner Fabricio Coloccini on apparently "significantly less" so Mike Ashley would have to do some serious rejigging of the finances to get a deal cut. Remy would become the highest earner at the club the minute he signed, and there's every chance his canny advisors would hold out for a little more than what he already earns in London to make the apparently sideways step to St. James' Park. So is he worth it? Yes. A striker who scored more than a third of his side's total goals in the Premier League last season from 24 starts is undoubtedly worth £80k a week and all talk of mercenaries and greed should evaporate very quickly if Remy has the same sort of impact as he did last season.