Newcastle United's Fan Film Needs Your Help
If it's good enough for Rafa...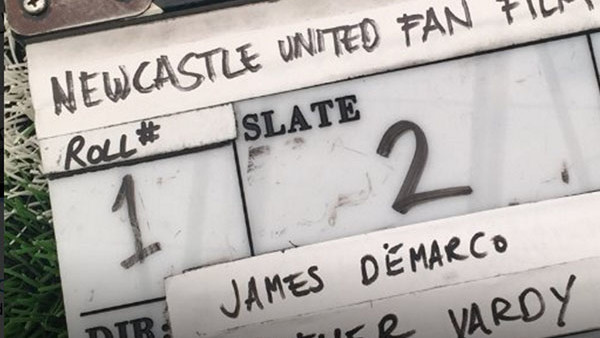 A lot of heart and passion is present in football - that's a given - and an upcoming documentary following Newcastle United supporters has set its sights on showing what sets the Geordies apart. Gateshead-based filmmaker Zahra Zomorrodian is urging that Newcastle fans from across the globe to get involved, and was blown away when she was approached by none other than NUFC manager Rafa Benitez to help publicise the film.
Benitez is viewed as a real treasure by the fans, after deciding to stay at St. James' Park following the team's relegation to the Championship. And it seems the same people who apparently convinced him to stay - his daughters - have convinced him to help out with the film.
Project lead Zahra believes that the social involvement that the fans have with the club can add contextual elements to the documentary. To that end, fans are being welcomed to get involved in the documentary's production too.
That could take one of many forms: through social media, donations to the documentary's Kickstarter campaign, or even submitting footage of their perfect match day. In regards to fan involvement Zahra said:
"Pretty much everyone now has a phone they can record and share HD video footage from. And that technology gives us access to the fans' raw match day experience, the passion and the pain, in a way we can use."We're trying to raise an initial £20,000 through Kickstarter. It's a relatively quick way to get the project going and also means fans can truly become part of the film, even if they don't want to appear in front of the camera."
Although Rafa Benitez isn't the initial focus of the documentary, Zahra believes his involvement will be a great boost for production and will aid gathering support from fans.
In an interview with Zahra, the NUFC manager expressed his belief in the film and the importance of spreading the Geordie way of life stating: "I think it's important to do this film for the fans, about the fans, and I think that you will enjoy it. I will say to all of you, stay keeping and supporting the team. Stay behind the team and the players, they will appreciate that. And you will be a crucial part if we go up. It depends on you. We can try our best but you can make a difference."
To support the documentary, which is currently under the working title "We Are The Geordies" you can back the project via the live Kickstarter here, which is currently at just over £3000. Every little helps in spreading your message.