Newcastle 0-1 Sheffield Wednesday – Player Ratings & Analysis
Disgraceful.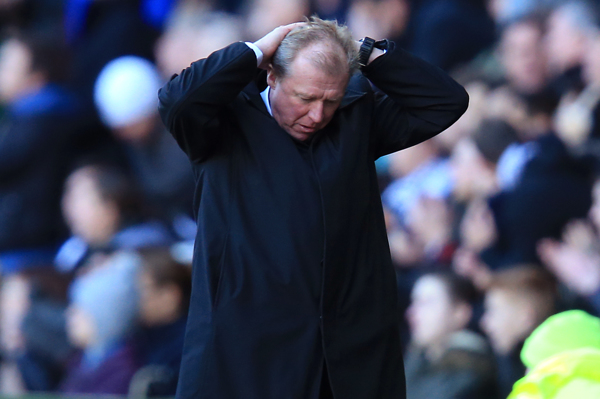 "Oh for gods sake Florian" shouted Steve McClaren as Florian Thauvin misplaced his fourth pass in just 28 minutes at St James' Park where Newcastle United faced Championship side Sheffield Wednesday (who rested 10 first team players) in the Capital One Cup. The Magpies' boss then turned round in disgust and slumped back onto the bench shaking his head and muttering expletives to himself. It's an all to familiar scenario and I'm unsure as to what McClaren's thinking is behind it. Since the opening day of the season, the former Derby boss has flamboyantly swung his arms around the dugout and thrown a few f-bombs into the wind but rather than it demonstrate an intimate passion for the game it appears more like a non-football fan trying to fit in at the local boozer as his pals try to concentrate on what is actually happening. What is happening, is a man who was very lucky to get a job in the Premier League currently looks like a man who was very lucky to get a job in the Premier League. His Newcastle side appeared shapeless, naive and short on confidence against a Sheffield Wednesday reserve team and whether it's a dishevelled bark at Georginio Wijnaldum to inform him of his ball-collecting duties or a petulant notepad throw it further identifies how far McClaren is out of his depth at St James' Park. A Lewis McGugan strike (that Tim Krul should have saved) proved to be the difference - a player who struggled to break into Watford's team over the past two seasons. The supposed world class ability of Wijnaldum, Moussa Sissoko and Siem de Jong among others was simply non-existent and the Magpies now go into two league games against Chelsea and Manchester City without a cup run to even hang onto.
Matt Smith
NCTJ-accredited football writer with an MA in Sports Journalism. What Culture football editor. Write for the official Newcastle United programme. Former video reporter at North News. Featured and published in the Sunderland Echo, Shields Gazette, Mail Online, The Mirror, The Sun and others.
See more from Matt