Premier League 2017/18: Every Home Kit Ranked
From lush Liverpool to a Hudder' disgrace.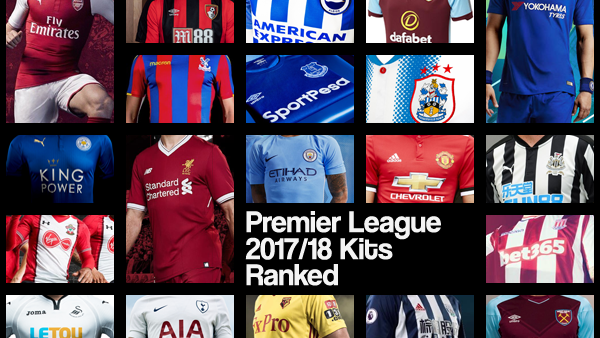 As much as fans love to complain about their team releasing a brand-spanking strip every year, club anniversary, public holiday, or in some instances, new phase of the moon, the truth is we all love it. During the deathly-dull close season when cricket beseechingly flirts with our interest, transfer speculation and the drip-drop of leaked kit images are all we have to get excited about.
Is that plain blue tee the actual new Chelsea shirt? And can Puma really be serious with that bubble-blighted catastrophe for Huddersfield's first voyage into uncharted Premier League waters?
All the kits are out now, and the answers are yes it is, and - despairingly - yes, they can.
It's tough for sportswear giants to come up with new variations on the same basic template each year, and some have really went all out in their quest to defy good fashion sense this time around. Stripes as we know them are criminally endangered, no footballer's shoulder is safe anymore from an unsightly carbuncle, and just how long will it be before gambling firms are scrawled across every chest in the land?
If you're the sort of grown adult who loves the smell of freshly manufactured polyester, step right up. Which are the coming season's sartorial successes - and which will be clogging up the bargain bins by Christmas?
20. Brighton And Hove Albion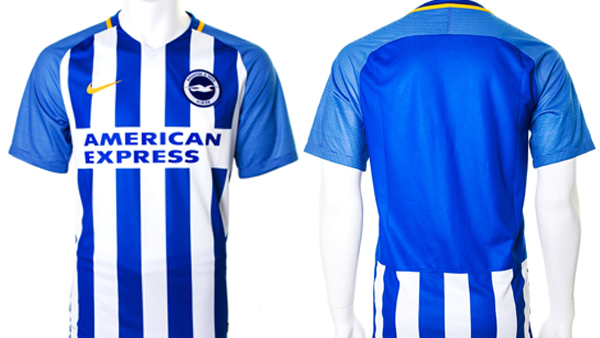 What in the blazes is going on with those shoulders?! It looks like two dish cloths have been hastily stitched on to an otherwise acceptable Brighton template. Is it supposed to be a denim effect? Does it matter that it's a completely different shade of blue to the stripes? Absolute garbage.
Nike have treated the Seagulls' maiden Premier League strip with the same level of philistinism the seaside birds commonly show public art. Oh, and it also has a solid blue back, to complete the travesty. Imagine waiting 34 years for this.
Betting Firm Count: 0