Ranking Atletico Madrid's 10 Best Strikers From The 21st Century
Three things are always certain - death, taxes, and a world-class striker at the Rojiblancos.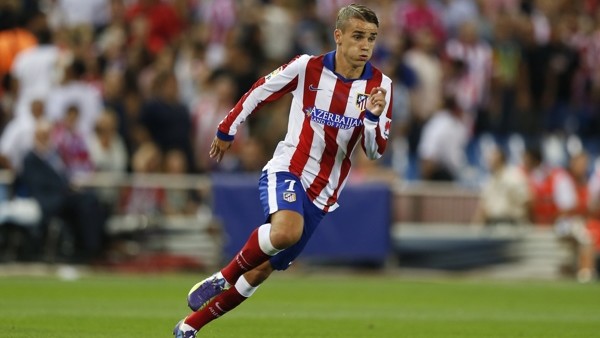 Atletico Madrid is traditionally a defensive side, but its gallery of stellar players who have graced the red and white stripes mostly comprises top drawer strikers.
The club has a prolific scouting network which helps them replace the stream of stars heading through the exit door each year with someone of similar caliber. In particular, this cycle has seen the Spanish giants land some truly world class goalscorers.
Some stayed long enough to become club legends, while some were pillaged away by the mightier sides in no time. Either way, all of them have had an influence of varying degrees in helping the Rojiblancos clinch so much silverware since the turn of the century, especially in the last decade or so.
The latest to join this conveyor belt of high-profile strikers is Joao Felix, the Golden Boy of 2019 who was snapped up from Benfica for a club-record fee of €126 million last summer. While he still has a long way to go before being considered among the club's best, the Portuguese star has all the talents to achieve that in future.
For now, let's look at the top 10 strikers at Atletico Madrid in this century:
10. Alvaro Morata
Atletico Madrid appeared to take a huge gamble with Alvaro Morata's acquisition last year. The Spaniard had gone completely off the boil at Chelsea following a blistering start and was also viciously denounced by the British media as one of the worst strikers in the club's Premier League history.
However, he found his feet again after a slow start to life at the Wanda Metropolitano. Signed on an 18-month loan in January 2019, he struck six times in the league until the end of the campaign - one more than what he managed in the Premier League that same season before the move and in fewer games.
This term, his goals-per-game average may have dipped slightly but most of the eight strikes he accrued so far in 23 league games have had direct implications in the match. He was also on target against Barcelona in the Spanish Super Cup victory, but his biggest goal so far came at Anfield in the Champions League when he scored a winner deep into extra-time to down Liverpool.
So the 27-year old has not only revived himself, but is also turning into a big game player for Atletico and from next month onwards, his switch will be permanent as the club reached an agreement with the Blues last summer.