Real Madrid Transfers: 5 Players They Must Sign
These names could help Los Blancos bounce back from a season littered with disappointments.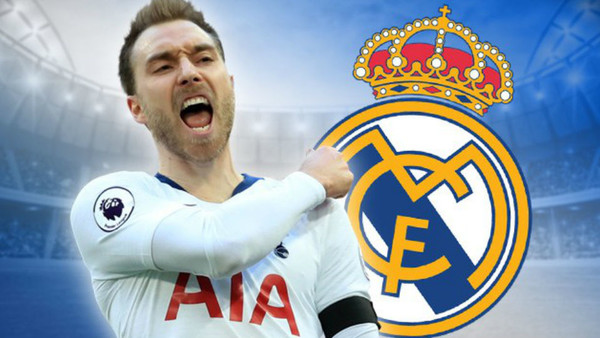 For Real Madrid, the 2018/19 season was one to forget.
Finishing in 3rd place in La Liga - a whopping 19 points behind 1st placed Barcelona and eight points behind city rivals Atletico Madrid - Los Blancos fans were furious with some of the outright inept displays from Real Madrid throughout the season.
After sacking summer appointment Julen Lopetegui after just four months in charge, and following that up by giving replacement Santiago Solari the boot after five months, Real looked to win favour with their fans by bringing club legend Zinedine Zidane back to the Bernabeu dugout in March.
The fans have yet to turn on Zizou, although this summer is a massive one for Zidane and for Real Madrid as they look to bounce back from last season's various disappointments and again try their best to prove that the success of recent seasons wasn't solely down to Cristiano Ronaldo.
Already this summer has seen Real lay down a signal of intent by splashing out on Eden Hazard, Luka Jovic and Rodrygo, yet there are still so many areas of the Real Madrid squad that needs work.
If Real Madrid are looking to position themselves as genuine La Liga title contenders once more, here are five signings who could help to turn around the fortunes of Los Blancos.
5. Sergej Milinkovic-Savic (Lazio)
Lazio's Sergej Milinkovic-Savic has long been linked with a move to Manchester United as a replacement for Paul Pogba should The Pog make the move to Real Madrid. But, y'know what, how about Madrid just cut out the France international and go straight SMS themselves?
Pogba is undoubtedly a fantastic player when he wants to be, yet is he really the ideal player for a Real Madrid team in turmoil?
As Madrid find themselves still struggling to adapt to a post-CR7 world, is the media circus that surrounds Pogba really something that you want to bring to the Bernabeu right now?
Milenkovic-Savic himself has indicated that now might be the right time for him to leave Rome, and Lazio themselves have agreed to let the midfielder leave should a £90 million offer come in - half of the reported £180 million United now want for Pogba.
Offering an all-round midfield beast capable of goals, assists, defensive solidity, and discipline, Milinkovic-Savic may not have the same star power and public image of Paul Pogba... but maybe's that not such a bad thing.