Roberto Martinez Jumps To Ross Barkley's Defence
Ross Barkley isn't a diver insists the Spaniard.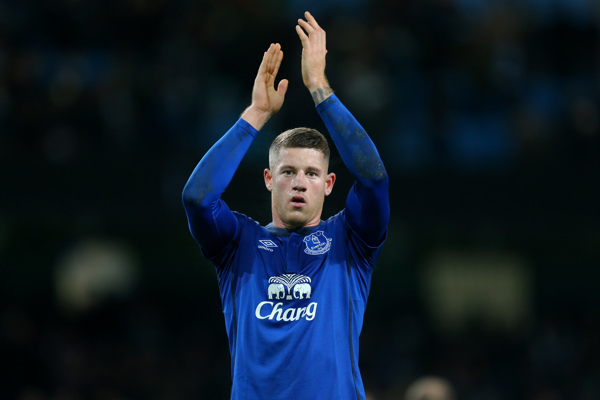 Everton manager Roberto Martinez has jumped to the defence of midfielder Ross Barkley after the latest diving criticism. Barkley received a booking in the game against Manchester City on Saturday afternoon when he went down under pressure from Frank Lampard. Replays have since shown that there was contact between the pair but the referee deemed it otherwise and gave the young England starlet a yellow card for simulation. This incident follows one of similar nature last month where he was accused of diving in the 2-1 win over West Ham at Goodison Park. Martinez has since came out and expressed his disappointment at the yellow card, questioning how referee Andre Marriner gave Manchester City a match-winning penalty for a similar type of incident yet booked Barkley. €œI couldn€™t believe the yellow card. I€™m more hurt by that than the penalty decision,€ said the Everton boss. €œThe penalty was two bodies coming together and then you see the same action, but because Ross is involved then he gets a yellow card.€ Ross Barkley has similarly moved to assure people he isn€™t a diver, insisting that he doesn€™t ever intend to dive. The 21 year old believes the controversy caused by the incident in the West Ham game is now weighing on the mind of match officials and that led to his booking yesterday afternoon. The midfielder has pointed out that he was simply expecting contact from the challenging players, and that there was such contact from Lampard. He also says that his reaction, in which he simply gets up and carries on, proves he isn€™t a diver. What do you think? Is Ross Barkley a diver? Do you think he should have been booked in the game against Manchester City? Share your thoughts in the comments below.