Spurs Fans' 10 Most Hated Players Of The Modern Era
10. Heurelho Gomes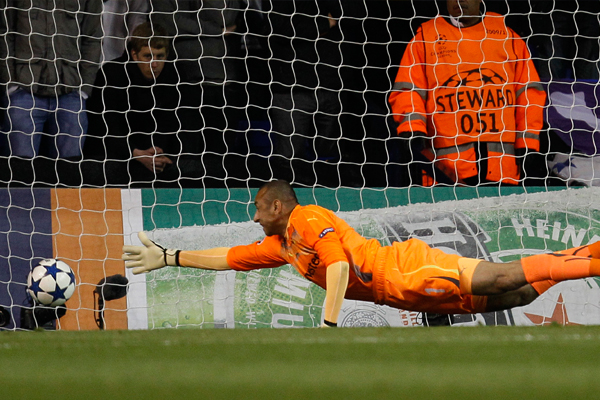 A new entry on this list and still a player who divides Spurs fans, Heurelho Gomes has recently said some very controversial things about Spurs Chairman Daniel Levy that have turned a section of the Spurs support against him. In an interview with
Sky Sports
, Gomes had this to say:
"I believe that when you run a club, you need to know football. I don€™t think he€™s a businessman. I don€™t think he knows football. He did do great things for Tottenham but he did bad things as well, in terms of decisions. A lot of them weren€™t the best decisions at the time."
Now, it's sort of fair enough that Gomes might criticise Levy's knowledge of football, but to say that he doesn't think Levy is a businessman is just ridiculous and will have angered staunch fans of Levy's. Gomes' time at Spurs was mixed. He was a likeable clown figure but his mistakes cost Spurs all too often (and all too often he looked like a little boy who was on the verge of crying at any given time) and comments like this after he has left the club (he recently joined Watford) will have made lots of fans - although admittedly not all of them, given that some are anti-Levy - turn against him.