The Last Dance Review: 6 Ups & 1 Down
Is this Netflix's best ever documentary series?
Netflix's original programming has been a cornerstone of the streaming service's appeal for many years, with the likes of Daredevil and the other MCU propertis, Bojack Horseman, and Stranger Things certainly among their best. In recent times however, Netflix has began to focus more on documentaries, and with great success.

After Tiger King became a global phenomenon earlier in the year, The Last Dance followed in its footsteps. Reliving the story of Michael Jordan's Chicago Bulls teams throughout the 90's, the series primarily focused on the pursuit of a record breaking sixth title in eight years in 1997-98.
Balancing between modern day interviews with the key people in the story, Michael Jordan, Scottie Pippen, and Dennis Rodman, as well as other members of team, the coach, and even some celebrity fans, and behind the scenes footage from over 20 years ago, this documentary excels in its story telling.
Alongside the main narrative, the series also dives deep into the history of the team itself, and of course, the greatest player to ever take to the basketball court. The Last Dance is a wonderful, informative, and entertaining documentary but is it perfect? It's very close, but not quite.
Let's start with the one negative
Downs
1. Too Many Time Jumps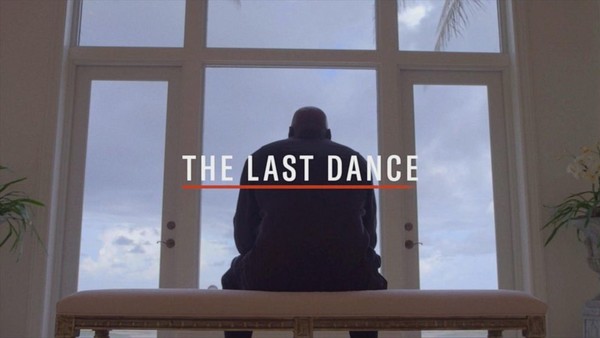 While The Last Dance is ultimately about the Bulls' championship run in '97-98, and the last year with the main core of the team all together, it also tells another story side by side with it - how the Bulls got to be in this position. How they went from mediocre to chasing their sixth title in eight years.
To balance both narratives, the series jumps from 1998 back to when the team won their previous five championships, back to when Michael Jordan first joined the team in 1984, and even back to the childhoods of some of the players. While this was effective in some instances, the time jumps felt somewhat overused, and sometimes halted the momentum of the documentary itself.
Jumping around so many times, occasionally even two or three times within the same episode, made the documentary hard to follow at times. That being said, it was used effectively a lot of the time, in particular to highlight the past meetings between the Bulls and the Pacers before they met in the '98 Conference Finals.
Though it became a little harder to follow at some points, it certainly wasn't impossible. This is little more than a minor gripe that could have been executed slightly better.
And now to the positives...
Scott Banner
This standard nerd combines the looks of Shaggy with the brains of Scooby, has an unhealthy obsession with the Marvel Cinematic Universe, and is a firm believer that Alter Bridge are the greatest band in the world.
See more from Scott