Why Pavel Srnicek Was Newcastle's Adopted Geordie
'Pavel Is A Geordie' he once wore on a celebratory T shirt, and so he was to us who saw him play...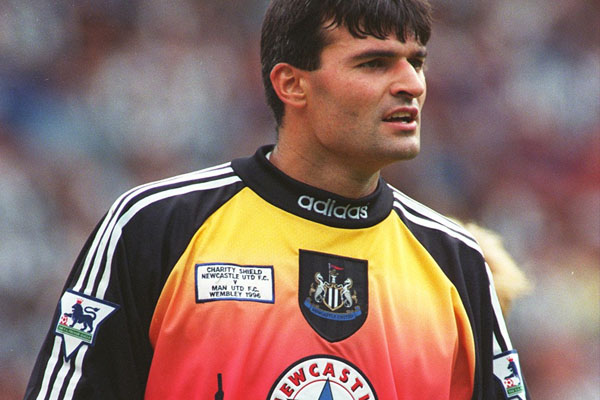 Pavel Srníek1968 - 2015
"Football hasn't made me a rich man in monetary terms but the memories of my time at St James' Park have made me the wealthiest man in the world."
Pavel Srnicek€™s untimely passing at the age of 47 on Tuesday may have left you asking €˜who?€™ Maybe you€™re too young to understand what he did for Newcastle United and what he means to the city in general.
If that is the case, there€™s no need to take to Wikipedia and the like as that sentence pretty much sums up all you need to know. And, he wasn€™t too shabby on the pitch either€
Seeing a Premier League star from overseas being accepted into the heart of an English football city is far from an abnormality; but seeing one reciprocate that love and appreciation and adopt that city as their own far into their retirement is a rarity.
Pavel was a founding member of Kevin Keegan€™s Entertainers side that took the city of Newcastle upon Tyne on a magical adventure from second bottom of Division Two to the brink of winning the Premier League.
It was team littered with attacking stars, and despite being handed the thankless task of protecting the goal belonging a team whose mantra stated 'we€™ll score one more than you' and nothing else, his star shone brighter than most. That is, of course, when he learned the language and was able to command his area and deal with crosses. He didn€™t like those balls whipped into the proverbial €™mixer€™ during his early days on Tyneside, did he?
An innovator of the game, Pav was one of the first goalkeepers to truly embrace the ruling that stopped keepers picking up the ball from a back pass. Rather than hurriedly shanking the ball out of play, he would calmly take a touch, borrow Peter Beardsley€™s snake hips for a second and beat the opposing centre forward before setting off another attack.
We€™re all accustomed to seeing our number ones looking more at ease with the ball at their feet these days, but every time a stopper takes on an opposing player - drawing a sarcastic €œwahey€ from the crowd in the process - hopefully it€™ll be known as the Srnicek Shuffle from here on out€
The 49-cap Czech Republic international was an entertainer through and through.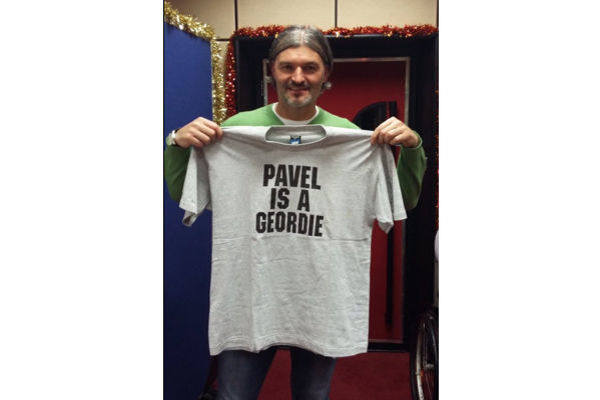 But it won't be his impact on the field that he€™ll be most fondly remembered for, how he carried himself off it will be his lasting legacy. It€™s world famous, just ask anyone from Ostrava, Sheffield, Brescia, Cosenza, Portsmouth, London, Aveiro; and of course, the streets of Newcastle.
Having never met the man, I feel like i€™ve gotten to know Pav through the thousands of tributes that have been paid on social media over the last 24 hours, all of which convey a common message:
Pavel Srnicek was a lovely, lovely bloke.
It seems he just about won over the heart of every single person he met, seeing his popularity transcend generations.
In a time when footballers were becoming more and more pampered with their inflated wage packets, Pav managed to keep the common touch about him and clearly appreciated the life football gave him. He would never refuse a picture or autograph and always took the time to mix with the Geordie public. That€™s why so many of us took to him so warmly. And perhaps due to the fact he developed the faintest of Geordie twangs during his two spells in the North East.
€˜Pavel Is A Geordie€™ he once wore on a celebratory T shirt after The Magpies smashed Leicester City 7-1, and so he was to us who saw him represent the black and whites. He was an ambassador for the club and city. Seeing him in interviews and the way he carried himself in general suggested he was brought up in the area and went on to play for his boyhood club.
Pavel and Newcastle United was a relationship that was just meant to be...
Nobody saw the events of 10 days ago coming. Pav - a sportsman who by all accounts kept himself in pristine condition after hanging up his gloves - was out for a run when his heart stopped beating for around 20 minutes. His brain was starved of oxygen before he was taken to hospital and put into an induced coma.
With his family by his side, the decision was made to turn off his life-support machine after brain scans showed irreversible damage.
Pavel had recently revealed his ambition to return to Newcastle as a coach, but even though we€™ve all seen that collective dream robbed from us all - and sadly won€™t see our adopted Geordie€™s story come full circle - Pavel will always be one of us.
RIP.
For all the latest NUFC News, Views and Transfers make sure to follow WhatCulture.com/NUFC on Twitter and Facebook.