World Cup 2014: 25 Most Memorable Moments
The biggest moments from the grandest stage of all.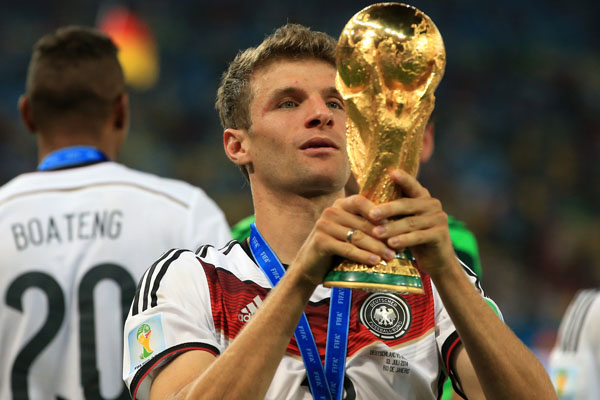 After 64 games, 171 goals and dramatic moment after dramatic moment, the curtain has fallen on the 2014 World Cup and it will undoubtedly be viewed in years to come as one of the best. It was Germany who lifted the trophy aloft in the Estádio Maracanã as Lionel Messi was left to look on wondering what might have been in a tournament that was expected to be his. Despite winning the tournament's best player award, Messi never really seized the opportunity and looked laboured in his play once Argentina reached the knock-out stages. The tournament started with incredible attacking intent shown by the majority of the teams, which lead to fans enjoying spectacular game after game that served as the perfect portrait of the beautiful game. Sadly as the stakes got bigger and the margin for error became smaller, teams closed up and we began to see more cagey contests with 9 less goals being scored in the knock-out stages this tournament than last time out in South Africa. Every World Cup has memorable moments, from the genius of the Cruyff turn in 1974 to the stupidity of the Zidane headbutt in 2006, and it is they that will always have a place in the annals of footballing history. Inevitably, 2014's World Cup also came with plenty of its own moments that caught the eye and the breath, and now that the tournament is put to bed and Brazil can get on with the dirty business of wondering what exactly they're going to do with all their shiny new stadiums, we're celebrating the most memorable moments of the tournament...