10 Amazing Behind The Scenes Secrets Of Star Trek: Voyager
Star Trek's Delta quadrant misadventure almost had a much stranger (and more familiar) look.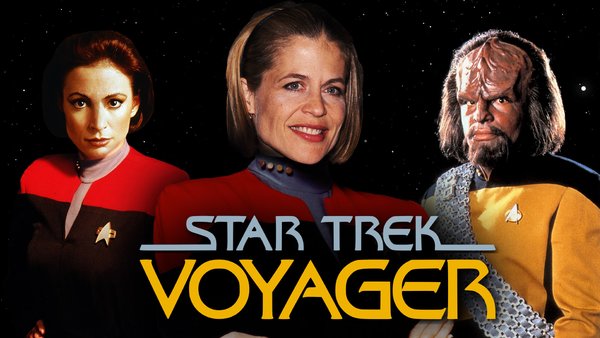 The sets of episodic weekly television shows are, comfortably, the most bizarre and chaotic spaces that humanity has ever devised. Despite producing an end product that is judged entirely on how well it can hide its own wires, the machinations required to pull off multiple seasons are closer to a circle of hell than they are to what you'd call a 'cohesive workplace'. That said, practice does occasionally make perfect, and by 1995 Star Trek had had a lot of practice.
The walking calamity of The Next Generation's early seasons had, after a number of years, been refined to something resembling a functioning show; and while the production of Deep Space was beset with its own issues, it had at least learned from the mistakes of its predecessor. Voyager, it was hoped, would then be a well-oiled machine with a smooth writing process and no major backstage dramas.
The very fact this article exists probably tells how naive that was.
Credit where it's due though, the experience of filming Voyager's seven seasons undoubtedly shortened people's lives a lot less than TNG and DS9, but that doesn't mean a lot of the cast and crew didn't emerge with mindbending tales to tell. From ideas that never got off the ground, to various cast members trying to get off the show (with varying results), let's take a look.
10. Nicole Janeway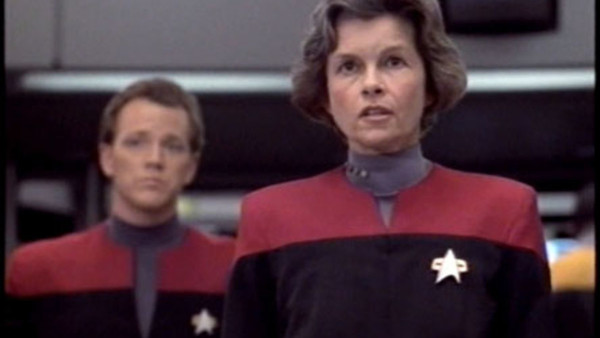 We'll get this one out of the way early.
Kate Mulgrew was not the first choice to play Captain Janeway. In fact, not only was she not first choice, but the show was already a full day into filming its pilot episode before she was brought in. Legendary Canadian actress Geneviève Bujold, who was Paramount's pick from the very start, already had several scenes under her belt when she left the role.
The short version of this story is that, while Bujold was a notable actress in cinema, that can't prepare you for taking a starring role in a weekly TV show. The long hours, the constant costuming, the on-the-fly script changes were not things she was accustomed to and, after just a day and a half, she confessed to the show's producers this wasn't a part she could commit to long term. They took one look at the footage they currently had, and were happy to accept her departure.
Kate Mulgrew stepped in and immediately made the part her own. Even going so far as to pitch renaming the role from Nicole Janeway to Kathryn Janeway, which the producers were also happy to go with. Yes, this one is pretty well known these days, but if you've never seen the above image before, it's a total mind-bender.