10 Banned Episodes Of Beloved TV Sitcoms
9. The City Of New York Vs. Homer Simpson - The Simpsons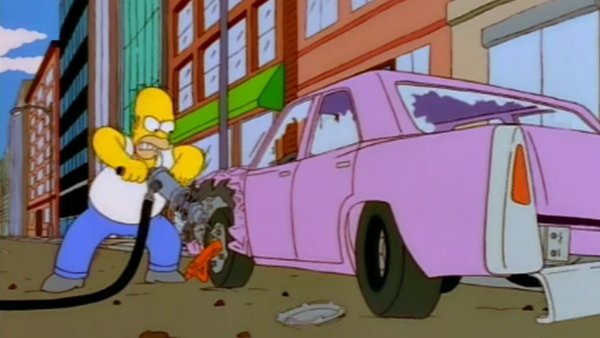 Considering that it's the longest-running American animated series of all time, The Simpsons is bound to have a handful of questionable episodes. This Season 9 edition was often called one of the best of the season, but was banned due to very clear real-life events.
The City of New York vs. Homer Simpson first aired in 1997, and it takes the family out of Springfield for a rare visit to the Big Apple. Thanks to Homer's friend Barney, the family car is parked, ticketed and clamped between the Twin Towers. As the family sees the sights, Homer stays by the World Trade Centre waiting for the ticket man.
Of course, after September 11th 2001, the episode was removed from the air because so much of it centred around the location in question, with the tone exacerbated by Homer's frustration and an unfortunate joke between two men with the punchline of "they stick all the jerks in Tower 1".

Despite the episode being well-received and even winning an Emmy for Outstanding Musical Achievement for its comedic music number, it remained off the air until 2006, and even then was carefully cut down in certain regions.