10 Best Christmas TV Episodes You Can Watch On Netflix
Add Friends and these other classics to your essential festive watchlist.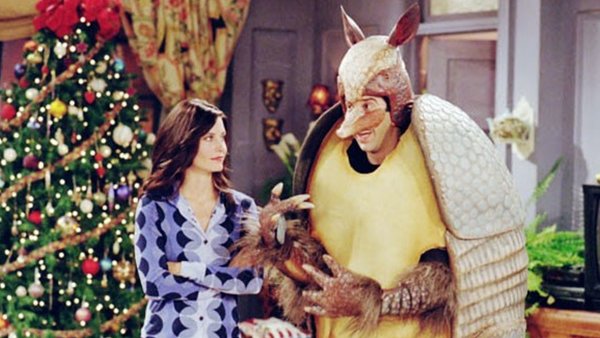 During the Christmas season, the emphasis is usually on films, ranging from the family friendly Muppet Christmas Carol to the love/hate watch of Love, Actually, but arguably the greatest seasonal viewing is on the small screen. There is something exciting yet comforting about seeing characters we have watched for years in their respected series embracing the festivities in their own particular (and often peculiar) way.
Ross dressing up as the Holiday Armadillo, Geraldine Granger eating four Christmas Lunches in one day, Tim and Dawn finally kissing at the Christmas party. These are all iconic Christmas moments that have bled into popular culture and are played out every year in households across the world. While every long-running TV series has spawned at least one Christmas special, only a few have enjoyed the longevity that the above shows have demonstrated.
While sit-coms usually have the monopoly over great Christmas TV, there are also some essential Christmas-themed episodes of beloved dramas and even a documentary or two that inject a welcome amount of festive cheer into proceedings. So if you're looking for episodes to get you in the Christmas mood on Netflix this month, look no further...
10. Friends - "The One With The Holiday Armadillo"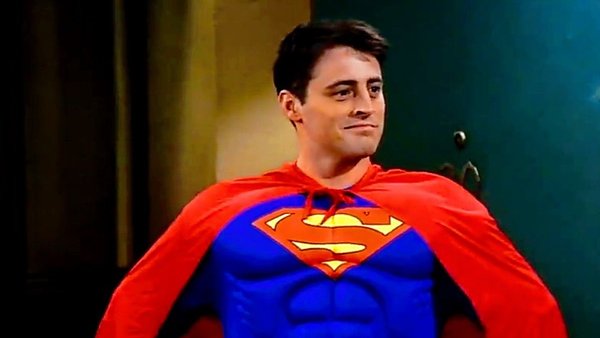 Of the countless Friends Christmas specials, The One with the Holiday Armadillo is regarded as not just the greatest holiday special in the history of the show but one of the best Christmas episodes of all time.
This is perhaps one of the wackiest episodes of the sit-com, as Ross attempts to convince his son that Hanukkah is as cool as Christmas with the help of Santa's 'Tex-Mex friend: the Holiday Armadillo'. The armadillo in question is created and famously brought to life by Ross as he works with the only costume left in the shop in an attempt to compete with the traditional Christmas festivities. Things only get stranger as Chandler appears dressed as Santa and Joey as Superman with Ross' son unsure what all this has to do with the Festival of Lights.
Alongside the broad physical comedy and fun script, the episode has a positive message at the heart of it as Ross wants to connect with his son and introduce him to aspects of Jewish culture through his albeit misguided attempt to make it accessible. Chances are if you haven't seen this episode you will at least have seen the famous image of Ross in the nightmarish armadillo costume. Iconic.