10 Best TV Shows About Football
The best shows on the beautiful game.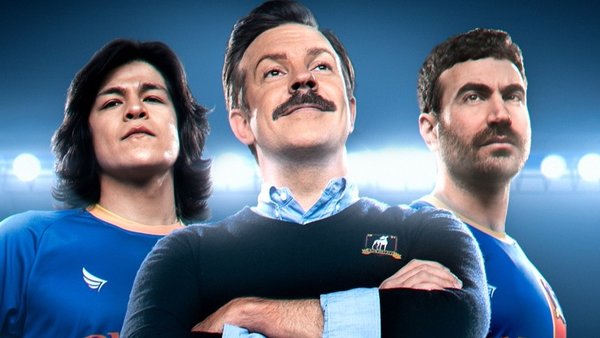 Football is, to the uninitiated outsiders at least, a remarkably simple game. Two teams of eleven players attempt to kick a leather ball into a goal, with the team that is able to do that more being declared the winner. When it's put like that, it's hard to imagine anyone being able to conjure up a story long enough to even fill out a simple half an hour slot on a TV guide.
Luckily for football fans, the beautiful game is so much more than that.
Football is a game of poetic storylines and talented characters that fans either regard as their heroes or the worst villains on the planet. This has naturally translated itself on the big screen with several great releases over the years, however there have been plenty of equally brilliant titles released for the smaller screen of television.
From colourful characters, powerful stories from grassroots level to the upper reaches of the world's most elite competitions, and juicy documentaries that lift the lid on the changing room antics that are usually kept away from the fans, here are the ten best TV shows about football.
10. Ted Lasso
A playful look at how wide of the net Americans can be when it comes to 'soccer', Ted Lasso is a TV series that revolves around a small time American football coach named Ted Lasso being hired as the new head coach of a fictional Premier League side, AFC Richmond.
Despite knowing nothing about football, Lasso proves to be reasonably competent in understanding the nuances of managing a squad of players and a large portion of the show is dedicated to showing off the vibrant characters and their relationships with one another inside the Richmond changing room.
There's also a real authentic feel to the series, with Crystal Palace's home ground of Selhurst Park being used for the show's football sequences and acts as the home ground of Richmond. The show even manages to get in a cameo appearance from the Special One himself, Jose Mourinho.
With a strong plot, a heartwarming optimistic hero portrayed wonderfully by Jason Sudeikis, surprisingly deep character building and a decent eye for the ins and outs of British football that audiences might not first expect from an American show, Ted Lasso is one of the first proper examples of how sports and sitcoms can actually come together.