10 Biggest WTF Moments In Recent Horror TV Shows
9. Margaret Booth's Grisly End - American Horror Story: 1984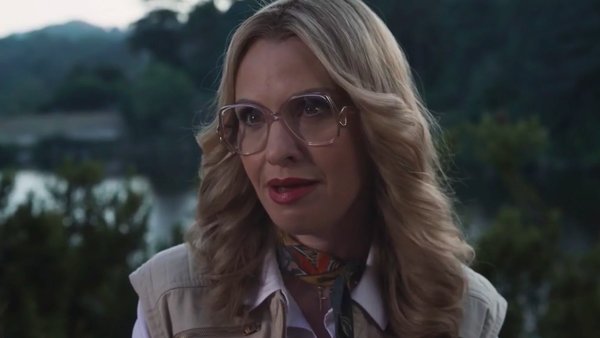 It was inevitable that American Horror Story would feature in any conversation pertaining to WTF moments. FX's anthology series is arguably the longest running and most successful horror series in television history; renewed all the way through to Season 13 way back in 2020. The ninth season, 1984, takes the Oscar for most recent notable WTF sequence throughout AHS' run, although it is worth noting that several instances in Murder House and Asylum were discounted as "not recent enough".
It's human nature to wish an early end on a particularly ghastly onscreen character. With that being said, it does not seem inaccurate to state that even someone who had hated Margaret Booth from the second she was born, could not have envisaged such a gruesome fate.
Posing under a friendly, religious facade, Margaret is revealed to be none other than the perpetrator of a massacre at the camp she was alleged to have survived at the cost of her own ear; she committed the murders, cut off said ear and framed the groundskeeper after the other campers bullied her. This baffling twist could merit inclusion on this list in itself but for Margaret's nauseating end; her limbs are chopped off and and she is decapitated by the camp's vengeful ghosts before her body parts are thrown into a wood chipper and sprayed off the site of the camp, in an attempt to prevent her from returning as one of them.
Margaret inevitably pops up again in ghost form, but the sheer barbarism of her death left audiences wondering what sick mind came up with such a fate.