10 Comic Books With Awesome Animated TV Shows You Forgot Existed
7. Phantom 2040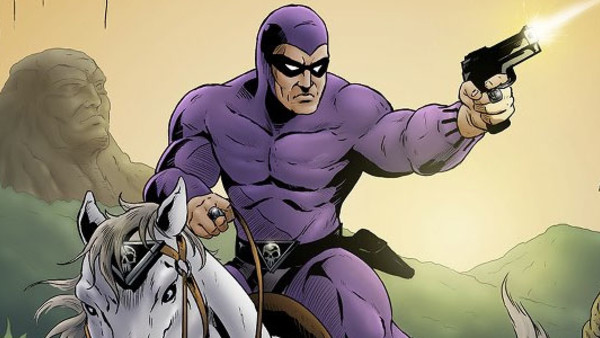 Loosely based on the iconic Lee Falk comic strip, The Phantom, Phantom 2040 was ahead of its time in every sense of the word.
Set in a future where war and environmental disaster has reduced Earth to a series of towering city states, with the wealthy living in luxury high above the poverty-stricken working classes on the streets, it warned of a future that now appears increasingly prescient.
The action centred on Kit Walker Jr an orphan who discovers he is in line to serve as the Phantom, aka "Ghost Who Walks" - a superhero tasked with delivering justice for those without a voice in the city of Metropia.
Kitted out with imaginative technology like a cloaking device and an airborne hypercycle, the series was distinctive for utilised the striking character design work of Peter Chung, who made his name on the similarly eye-catching Æon Flux.
It was also notable for its intelligent story arcs. Though the action and visuals were a key part of the show's success, it didn't rely on explosions to keep things engaging.
One of the biggest storylines saw the Phantom taking one Maximum Inc, a shady corporation intent on using an army of robots to build a giant shelter for the wealthy elite in society.
Featuring an incredible array of voice talent that included Ron Perlman, Superman's Margot Kidder and, of course, Mark Hamill the show earned rave reviews for its subtle commentary of a variety of issues but was cancelled after just 35 episodes.