10 Game Of Thrones Scene Stealers
Ten memorable characters from Game of Thrones who only appeared once or twice.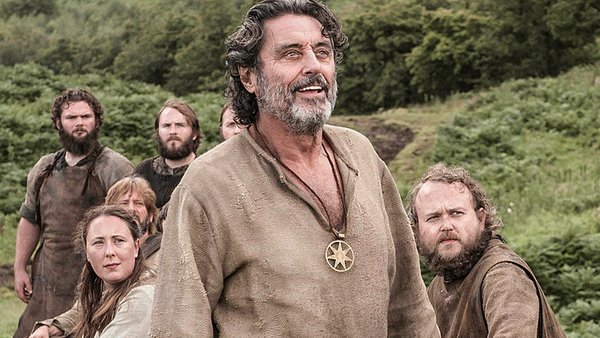 HBO's global phenomenon, Game of Thrones, had a cast of thousands. Highly appropriate for a series based on a book saga with a cast of thousands upon thousands. George R.R. Martin loves populating his world with colorful characters that range from good to bad to wicked and worse. While the show was not always able to devote the time GRRM could, it still managed to replicate the feeling of a massive world with countless stories.
The show always had a deep bench of onscreen talent with seasoned actors turning in top-tier performances as main characters, secondary characters, and bit parts. Some, like Bella Ramsey, were so good that their character became a fan favorite. Lyanna Mormont was only meant to appear in one scene but her scowling, commanding presence ensured she would fight alongside the Starks for two more seasons.
However, there are numerous examples of actors who only appeared once, either in one episode or even one scene, and made a lasting impression in fans' imaginations. Here are 10 of the best one-and-done characters from Game of Thrones.
10. Will (Bronson Webb)
Will appears in the opening moments of the show's very first episode. He is the youngest of the three Night's Watch brothers who venture out beyond the Wall in search of a band of wildlings. Through him, we experience the sheer terror of the White Walkers. By the time the now-iconic title sequence begins, we're quite certain that Will is doomed. And yet he lives...only to be executed for desertion by the beloved Ned Stark (played to perfection by Sean Bean).
Bronson Webb imbues Will with sadness. Webb appeared as a similarly ill-fated member of Russell Crowe's merry men in 2010's Robin Hood. There is something about his face that communicates desperation and bad fortune. Will is just a kid who joined something larger than himself and is losing his head for taking his oath seriously. Perhaps things in Westeros would have been less dire if everyone had just listened to Will.