10 Hidden Family Guy Jokes Everybody Missed
The show isn't all about cutaway gags and Meg jokes you know.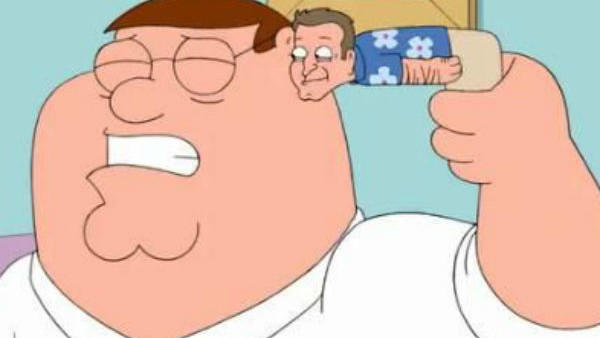 Throughout the show's 17-year run, Family Guy has developed a brand of humour that's purely its own: self-referential jokes that are incredibly meta, and an abundance of cutaway gags that are randomly inserted in every episode.
After over 250 episodes (and still counting), you have probably seen more than enough random cutaways and manic Quahog shenanigans to last a lifetime.
However, there are still a few hidden jokes that you may have missed on the show. Whilst Family Guy likes to go big with on the nose gags like Peter and the Giant Chicken, the show is also capable of some subtle and well-hidden chuckles as well. It also doesn't hurt that Family Guy is written by some of the smartest and most over-qualified people in the business.
10. The 'Best Original Score In An Adult Film Nominees' Mock Actual Musicians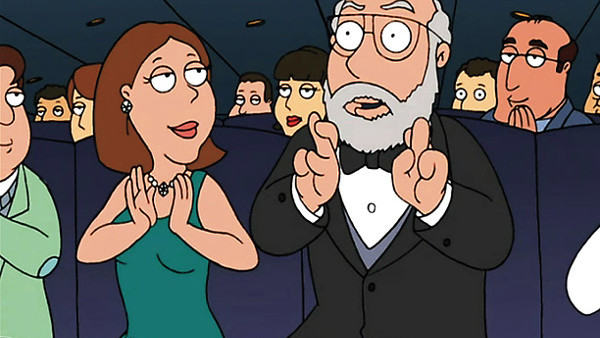 The episode 'Brian Does Hollywood' involves Brian completing rehab before moving to Hollywood in an attempt to make it as a screenwriter. But instead of finding any literary success, Brian ultimately settles for directing porn. All this amounts to an incredibly funny episode and a hilarious send up on Hollywood and its reputation.
Amidst the sea of funny gags about Hollywood and the Adult Film Awards (that censored 'Woody' award is still funny to think about), there's a hidden gag that's just for the Family Guy production staff. If you recall, there are three nominees read out for the 'Best Original Score in an Adult Film' category: Ron Jones, Walter Murphy, and John Williams.
As it turns out, Jones and Murphy compose music for the show whilst the title track is Murphy's work. Leave it to Family Guy to make a joke about their musicians doing music for porn. As for John Williams, well he's only the composer for all the Star Wars films. Of the three names on the nominee list, chances are that you've heard of Williams, but the gag of Williams writing music for porn is just pure hilarity regardless of the context.