10 Louis Theroux Documentaries You Need To Watch Before You Die
Awkward. Bespectacled. Iconic.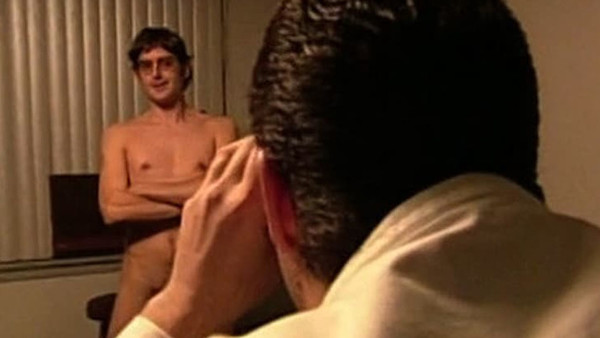 There's no doubt that British journalist and filmmaker Louis Theroux is a national institution - bringing light to all manner of eccentric, and often dark, subjects with his trademark blend of awkward dry humour and genuine compassion.
Starting from his first TV appearance as a correspondent for Michael Moore's TV Nation series, Theroux's entire career has been characterised by his willingness to embed himself deep within all kinds of bizarre situations.
Whether it is spending time in a bunker with alien conspiracy theorists or making a brief appearance in a pornographic film, there is seemingly no subject too eccentric and no situation too embarrassing for him to embrace.
However, despite the brilliance of his lighter-hearted documentaries, his finest and most iconic films are those that explore the darker sides of the human psyche and experience.
From fervent racists to prolific sex offenders, Theroux's ability to bring out the humanity in such reviled characters and use them as a lens to allow audiences to examine their own attitudes is unparalleled.
Similarly, his documentaries looking at heart-wrenching subjects like addiction, mental illness and long-term disability are both fascinating to watch and deliver important messages about the pressing issues facing modern society.
Given his illustrious careers has spanned over two decades, there are plenty of remarkable documentaries to watch, but which are truly essential viewing?
10. Dark States: Heroin Town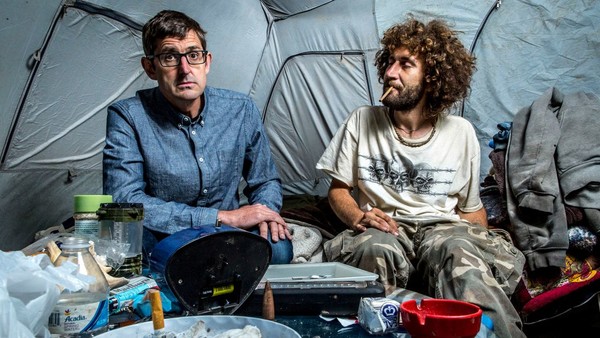 As a documentary filmmaker and journalist, one of the most confusing aspects of Theroux's work is how rarely he chooses traditionally 'hot-topics' to investigate.
Although this may seem counter-intuitive for his career, it has certainly been a contributing factor to how timeless many of his documentaries feel.
However, his investigation into the effects of the US opioids epidemic on a small West Virginian community for his 2017 series Dark States challenged this precedent and in doing so produced one of his most powerful and harrowing films.
During his stay in Huntington, Theroux met people from all walks of life who had fallen victim to an addiction to prescription painkillers. He also spent time with the emergency services as they struggled to cope with the sheer number of overdoses everyday.
From promising high school students who had gained access to their parent's medication to chronic pain sufferers who had no other legal options, the film terrifyingly proves that nobody is immune to the growing public health crisis.
Through his trademark blend of deeply personal questions and compassion, Theroux paints a truly tragic picture of not only the lives of the addicts, but also their families who are seemingly just waiting for news of a fatal overdose.
Despite being an extremely tough to watch documentary, it is certainly one of his most prescient and shines a light on one of America's most shameful secrets.