10 Mind-Blowing Facts You Didn't Know About The Office
10. Small Office, Small World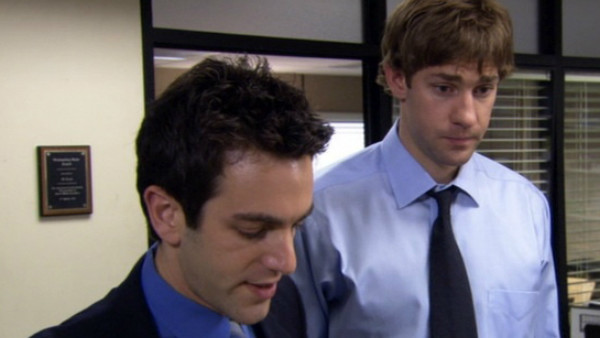 Despite all being fresh Dunder Mifflin employees, several members of the cast actually had past ties and links from previous jobs, schools, and sports teams. Some of the cast also had bonds that were formed by their mutual connection at the fictional paper company.
John Krasinski, Mindy Kaling, and Ellie Kemper all previously interned at Late Night with Conan O'Brien, although not at the same time, so they wouldn't have technically crossed paths. Both Krasinski and B.J. Novak attended Newton South High School where Krasinski starred in a play written by Novak during their time there, as well as playing for the same little league team when they were kids. Brian Baumgartner (Kevin) and Ed Helms (Andy) also attended high school together.
Carol, Michael's girlfriend during seasons 2 and 3, is actually Steve Carell's real life wife Nancy, the pair meeting when working for Saturday Night Live. Another surprise spouse that pops up is Jenna Fischer's husband Lee Kirk, who plays Pam's lactation consultant in the episode "The Delivery".
Since working together, Angela Kinsey (Angela) and Fischer have become great friends, with Fischer even being Godmother to Kinsey's child.