10 Most Hilarious Whose Line Is It Anyway US Moments
'Whose Line' has managed to create countless comedic moments on the spot for over 30 years.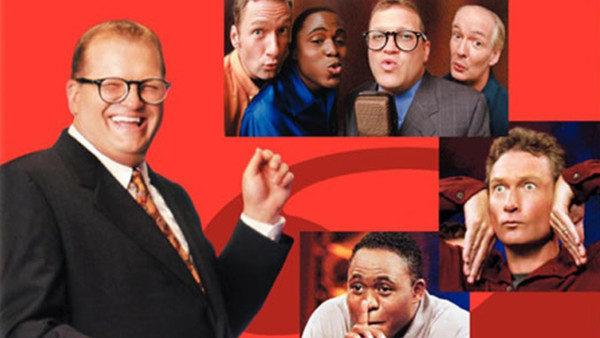 'Whose Line Is It Anyway?' is an improvised comedy show created by Mark Leveson and Dan Patterson that first aired in the U.K in 1988.
The show has also had an arguably more successful run in the United States since its American adaptation, with Drew Carey acting as host during its golden age between 1998 and 2007. 'Whose Line' still continues to air in America with Aisha Tyler serving as the host since its 2013 revival.
The format of the show consists of a series of improvisational games that challenge the panel of comedians to come up with characters and create humorous scenes and songs, playing off scenarios put forward by the host or suggested by the live audience.
Whose Line Is It Anyway has garnered a large following during its 22-year run. There are literally hundreds of scenes that come to mind when trying to think of the show's most hilarious moments.
Feel free to chastise me in the comments for missing off your favourite moment.
10. Things You Can Say To Your Dog, But Not Your Girlfriend
One of 'Whose Line's most beloved rounds is 'Scenes From a Hat'. A quick-fire round consisting of a number of suggestions picked out of a hat by the host.
A common favourite during this round is a scene that asks the performers to come up with something you can say about 'blank', but not your girlfriend.
As you can imagine, this opened the door for a multitude of risqué double-enetendres. In all honesty, this entire list could have been made up of moments from this round.
However, the most hilarious moment is also one of the most simple. The suggestion from the audience on this occasion was 'Things you can say to your dog, but not your girlfriend'.
Regular panelist, Colin Mochrie, cracked up the audience and his fellow comedians with his simple, yet brilliant, one-word answer, simply saying, "come".