10 Most Inappropriate Moments In Star Trek: The Original Series
To boldly go where no one should really go, to be honest...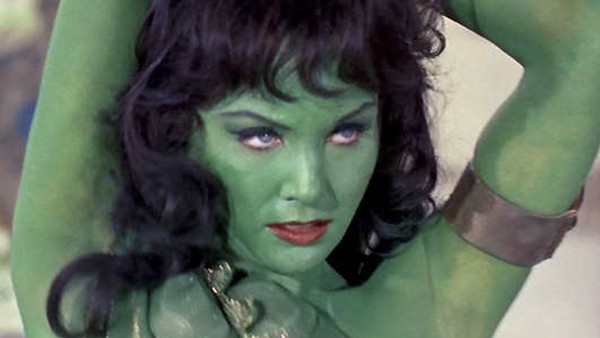 When it debuted in the 1960s, Star Trek was one of the most progressive shows television had ever seen. However, it couldn't escape from the fact that it was still a TV show made in the 1960s, whether it pretended to be in the 23rd Century or not. As progressive as it was, it wasn't completely void of the occasional troubling moment of now-outdated sixties values.
Sometimes, this was simply the supremacy of Star Trek's strict censors, who saw their sci-fi spaceship serial spreading swingin' sixties standards and swiftly said "sorry, but no." Other times, it was down to a lack of understanding from the underutilised writers who undertook underrepresented issues they were undereducated in and ended up with undercooked ideas and underwhelmed fans. Even more often, the crew of the Enterprise were just being really silly.
Whether it's inappropriate conduct in the workplace, wildly backwards thinking, or just plain old outdated ideas, these are some of the strangest, most uncomfortable moments on board the USS Enterprise. Set your phasers to 'stunned', because what follows are some ship-shaped spaceship shenanigans that should shock you silly.
10. Kirk Goes Full Austin Powers (And A Bit Further) - What Are Little Girls Made Of?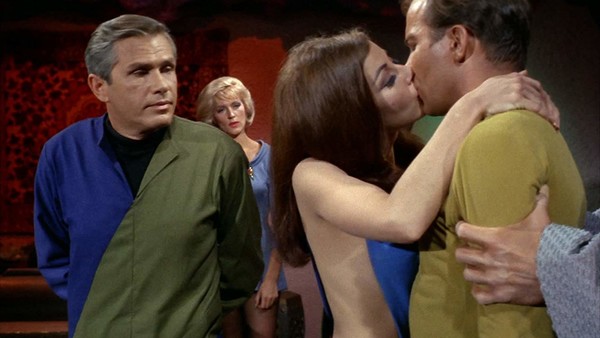 It seems that nobody can resist the tender kiss of James T. Kirk - not even a machine programmed specifically for scientific research.

In an episode all about the difference between humanity and machines, Kirk and Nurse Christine Chapel locate Dr. Roger Korby, the nurse's missing fiancé. As it turns out, he's built a new life for himself living among androids, including one named Andrea.
Although Andrea is designed to look like an attractive young woman dressed in a revealing outfit that barely covers her upper torso, Dr. Korby insists that she was designed purely to assist him in his scientific research (although he is very proud of the fact that he just figured out how to make her flesh the perfect temperature, which is not at all suspect). Either way, he makes it clear that she is not capable of love, and never will be.
Unfortunately, you can never say never to Captain Kirk, who, in an attempt to overpower her and scramble her circuits, lands a big ol' smooch on her lips. This has much the same effect that Austin Power's dancing has on Dr. Evil's fem-bots. Andrea goes BOY CRAZY, driven so mad by her desire for kissing that she even kills another android in the pursuit of someone to make out with.
That's right: Kirk is just so good at frenchin' that he managed to turn an unfeeling android into a thirsty robot - a thirst that remains unquenched until she is laser pistolled to death.