10 Most Paused Arrowverse Moments
Oliver Queen's "death" in Arrow's third season is one of the Arrowverse's most shocking.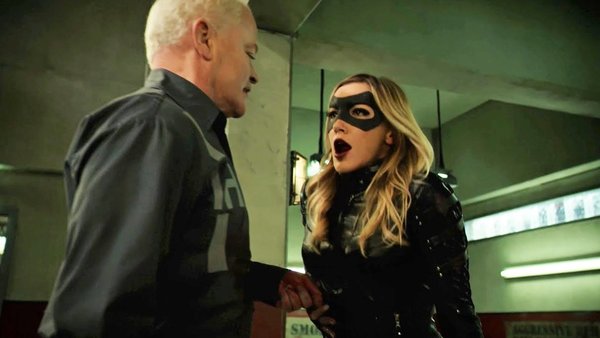 The Arrowverse is comprised of many shows: Arrow, Flash, Legends of Tomorrow, Supergirl, Batwoman, Black Lighting, Superman & Lois, and Constantine.
Like most successful franchises, there have been plenty of good things and bad things. One of the good things the Arrowverse has done well over the years is create memorable moments.
Every now and again there are moments in shows that make time feel as if it's standing still. The Arrowverse is no exception to this. It has created moments of happiness, sorrow, and shock. The one thing these moments have in common is that they have all made us pause the show so we could process what we just witnessed.
Having been brought into existence with the debut of Arrow in 2012, it's safe to say there have been plenty of moments that have left viewers flabbergasted.
Whether it be through death, returns, or resurrections, anything and everything has been possible with this super universe.
MAJOR SPOILERS AHEAD!
10. Ra's Stabs Oliver
Going into the Ra's vs Oliver fight we knew something was off. It was the ninth episode of season three, but it seemed the hero and villain were having their big encounter.
Given how it's Ra's al Ghul and he has a history of resurrection, we anticipated Oliver getting lucky and Ra's would come after him for revenge. What we did not expect, though, was Oliver to get absolutely wrecked and ultimately stabbed through the chest and to be kicked off a literal mountain.
If you watched Arrow as it came out weekly on The CW, then you had to wait over a month to see what happened next. Arrow has almost always nailed its mid-season finals, and this one was no different.