10 Red Dwarf Fates Worse Than Death
Everybody wishes they were dead, Dave...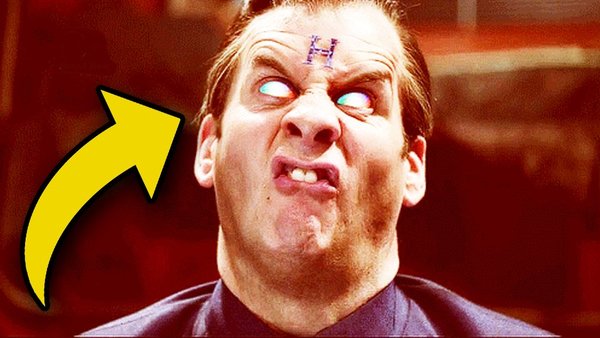 Three million years from Earth, the mining ship Red Dwarf and her crew have precious few silver linings to cling onto when it comes to their adventures through space.
Sure, there's 4,691 irradiated haggis on board and a sanitation droid who can turn his hand to just about anything (with varying degrees of success), but the constant threat of horrific fates befalling Messrs Lister, Rimmer, Cat and Kryten make for worrying consideration.
Spanning 74 episodes, including the specials, and four novels, the Red Dwarf crew have met some truly terrifying adversaries on and off screen. Quite frankly, it's amazing they've all survived up to now... apart from Rimmer, of course, who technically never survived in the first place. More on that later.
As if the crushing realisation the Boys from the Dwarf are alone in a godless, uninhabited, hostile and meaningless universe wasn't enough, there's a number of fates worse than death that could spell the end for the small rouge one.
Still, you've got to laugh, haven't you?
10. Being A Mechanoid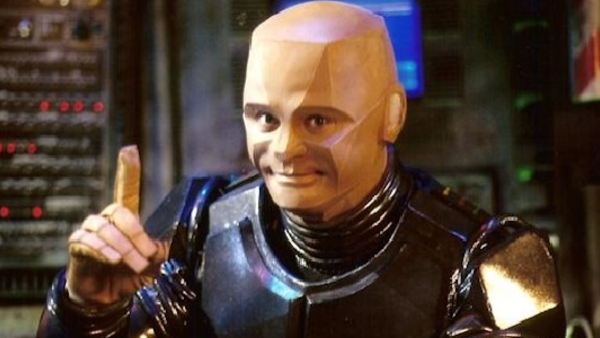 Let's be honest, Acting Science Officer and Red Dwarf sanitation droid Kryten has has had a difficult life, but virtually every mechanoid introduced in the series seemingly has a less than perfect existence by comparison to their human(oid) counterparts.
Series 12's "Siliconia" showed that even mechs have a brutally unfair class system, The Last Day implies every mech has a known shutdown date and best not to mention scrubbing the gussets of Mr Lister's long johns.
Programmed to serve, knowing precisely when you're going to die, and a massive chance of being considered a second class citizen for the shape of your head, is no way to live - and you'd probably rather not.
Far short of a nipple nut that can pick up Jazz FM and a rather impressive groinal attachment, there really is no upside to being a mechanoid. And given the Red Dwarf universe has demonstrated technology that can take a human's consciousness and transfer it to the body of a droid, the future may not be as bright as we think.