10 Star Trek: The Next Generation Episodes That Were Almost Completely Different
"No space of regret can make amends for one life's opportunity misused, Jean-Luc..."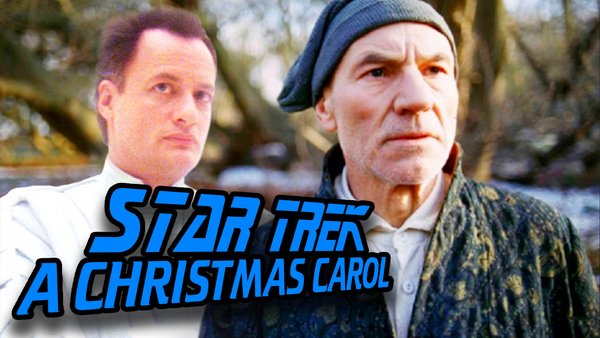 Regular readers will know that I've done the Tom Jones joke to death by now but, still, it's not unusual for a television episode to go through some major changes between conception and broadcast. But the thing about standard practices is they always have outlying extremes, and over 178 installments the probability of things getting a bit freaky becomes a near certainty.
More importantly though, the TV landscape of the late 80s/early 90s was very different from what it is today. Episodic television, which saw the quick turnaround of bumper seasons without any central narrative thread, was exactly what was needed to fill fixed slots on network calendars; meaning that virtually any idea was on the table for how to flesh it all out.
Thus for Star Trek, a show where the bounds of possibility were not regulated by either space, time, or common sense, the writer's room had all sorts of nonsense flowing through it over the years. Some of this stuff was dismissed out of hand, but some of it got all the way to the production stages before being reined in for either budgetary reasons, or the showrunners just not having the bottle to merge Data and Picard into one lifeform.
I am not kidding.
10. Encounter At Farpoint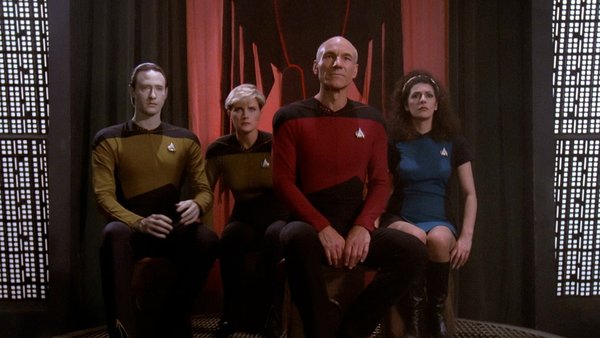 Given that it's the only time where absolutely nothing is technically off the table, it's almost cheating to include the pilot of a show in an article about dramatic episode changes. But, nevertheless, the original treatment for Encounter at Farpoint (or Meeting at Farpoint as it was called originally) is so wildly divergent from what audiences ended up seeing that it's worthy of inclusion. The rough synopsis is as follows...
The Enterprise-D has just successfully completed a routine mission and heads to Farpoint Station for a change in crew. Captian Julien Picard, its commanding officer, is saying goodbye to his Frist Officer Kyle Summers who has been promoted to Captain himself to take command of the USS Starseeker. While Security Chief Lt. Macha Hernandez is staying on board, they are being joined by a host of new recruits including Lt. Commander Will Ryker, his best friend Lt. Commander Data, Dr. Beverly Crusher, and her daughter Lillian.
As they prepare to leave orbit, an Annoi ship appears and destroys the Starseeker. The Enterprise manages to avoid annihilation by beaming down to the planet's surface, but is captured by the highly advanced ape-like Annoi who enslave them and force them to mine the planet of its unique mineral ore. An adventure of sorts ensues, and the crew is finally freed by Councillor Troi who discovers that their captor's ship is, in fact, a lifeform who feeds on the planet's ore to survive.
Also Troi has four boobs.