10 Things Hannibal Does Better Than The Movies
Phenomenal casting, spectacle and horror, fine dining... and the greatest interpretation of Hannibal Lecter?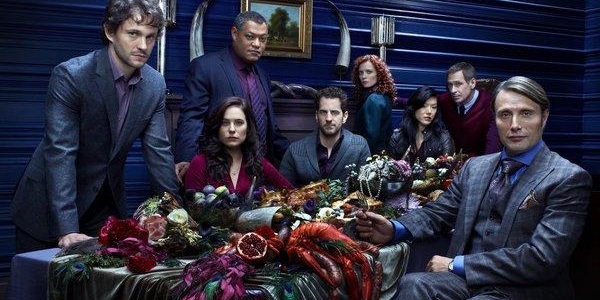 For years, Hannibal the Cannibal was synonymous with Anthony Hopkins. He delivered a dark, chilling, Oscar-winning performance in Silence Of The Lambs. While there might have been a little bit more ham to his performance in Hannibal, Hopkins to continued to mesmerise audiences. Frankly it was impossible to imagine anyone else playing the role - forget Hannibal Rising - and so the idea of a television reboot seemed an unnecessary cash in. How wrong we were: over the last two years Bryan Fuller has delivered the
best
show on television. Oh you might argue that Game Of Thrones wears that crown but Hannibal is the only show currently airing where not a single moment is wasted. Every performance is sublime; every shot is beautifully crafted; every episode delivers something so entirely unexpected that even readers of Thomas Harris's novels can only guess where the show will take us next. SIlence Of The Lambs is a stunning movie, no one can deny that. Its sequel and prequel are also great, even if they don't match the heights of Hopkins' first film as Hannibal, but incredibly, unexpectedly, the TV show is even better. Bryan Fuller has taken this world, these rich characters and pushed further than the movies ever could. Most surprising of all, Hopkins may have found himself bettered by the mesmerising performance of Mads Mikkelsen. Not convinced yet? Read on to see exactly what Hannibal does better than the movies...