10 Things We Learned From Twin Peaks: The Return Part 12
An hour more strange than wonderful.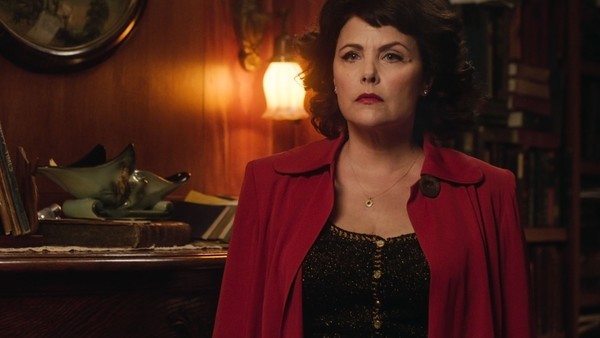 If Twin Peaks: The Return is in part a gruelling exercise in expectations, social media reflected this theme in something of a misguided manner.
Cast member David Dastmalchian (the little-seen Pit Boss Warrick) tweeted a picture of himself in the Red Room, captioned "Take a [fire] walk on the wild side...things will never...be...the same." This promise of an earth-shaker akin to the surrealist smorgasbord of Part 8, a hallucinogenic bridge between Las Vegas and the Black Lodge, was retweeted by series co-creator and co-writer Mark Frost, adding fuel to this "different sort of fire."
The description of Part 12 itself fanned those flames. "Let's Rock" were the words uttered by the Little Man From Another Place at the onset of Episode 2's iconic Red Room sequence and scrawled onto the windshield of the departed Special Agent Chet Desmond in Fire Walk With Me. The words carry a certain connotative meaning - a harbinger of supernatural phenomena. Bluntly, this tweet led viewers to expect a total mindf*ck. They weren't wrong, necessarily. Perhaps Warrick was a week or so premature. He would not be the only character disoriented by the timeline; Nadine Hurley has managed to run a store front business while remaining seated at the altar of Dr. Amp for days.
In any event, that promise was delivered on...
10. The Origin Of The Blue Rose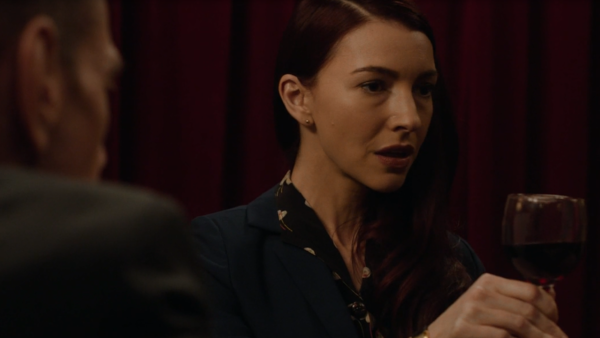 Albert, before formally drafting Tammie into the secret elite ranks of the FBI, discloses what we already inferred of the Blue Rose cases; they are proto X-Files before X-Files were X-Files - investigations into "troubling abstractions", so named after the dying words of a woman uttered before she met her mysterious end. In their quest for elusive answers, Albert, Phillip Jeffries, Cooper and Chet Desmond have travelled an "alternative path."
From Part 12 onwards, the sole remaining agent will be joined in the task force by Agent Preston.
Also: Chrysta Bell can act. She sells her acceptance of the offer with excitement and, given the fates of her predecessors, apprehension. The expression is so ambiguous that the audience has no idea how to receive this news, nor any idea if she is courageous enough to walk this path. In another incredible use of sound, the music cue gives us no clues, either; Badalamenti's swelling string arrangement is at once hopeful and foreboding.
Whether it's Bell's professed on-set nervousness or evidence that she is far better in the role than conventional wisdom has it is immaterial, really: Bell makes you care about Preston's fate. If she was as bad as an unforgiving pocket of the fandom has it, the scene would not resonate.