10 Things We Learned From Twin Peaks: The Return Part 7
Yrev, very good.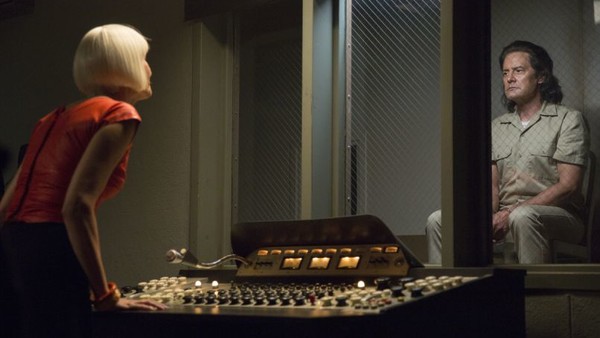 "What I want and what I need are two different things, Audrey." - Special Agent Dale Cooper, Season 1, Episode 6.
"I don't need anything. I want." - Mr. C, Twin Peaks: The Return, Part 2.
The Special Agent Dale Cooper of old was a refreshingly moralistic figure, even if much of that morality was allegedly enforced by the paranoid politicking of offscreen lover Lara Flynn Boyle. Whether the decision made not to consummate the incendiary chemistry shared by the lawman and the high school temptress was clouded by real-life circumstances is irrelevant; Cooper was a vanguard of virtue.
What is deeply ironic about Part 7 of Twin Peaks: The Return - a tremendous hour of television, in which the time of modern day Twin Peaks reveals itself - is that, for all its superficial comforts and icons of familiarity, for all its recovered ambience, the implications of it are considerably more distressing than any unfamiliar detour into South Dakota, or any abbreviated screen time of a much-loved regular.
A pocket of the Twin Peaks fandom has both retroactively 'shipped for a Cooper/Audrey coupling and held out hope for a revisit of their charged meetings. If indeed Mark Frost and David Lynch have not dropped a red herring, an old adage may have been subverted in another indictment of the original, cosy cult groupthink.
Twin Peaks is far from a slice of heaven.
10. Jerry Horne Is Hilarious (IS Jerry Horne Hilarious?)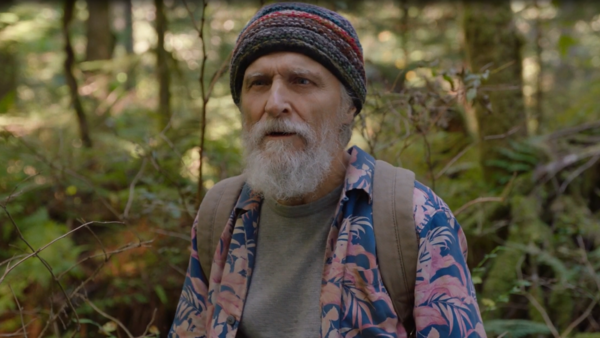 Part 7 of The Return saw this new age(d) reefer merchant Jerry Horne sat, beleaguered, in the woods.
He surveyed the shimmering trees with apprehension, born either from the inherent forces within them, the THC coursing through his system, or a heady mixture of both. "Someone stole my car!" he told brother Ben via mobile phone, the connotations of a certain 2000 stoner flick as brilliant as they were, surely, unintended. "What?" Ben responded. In a priceless line, conveying the short term memory loss of cannabis use perfectly, Jerry asked "Didn't I tell you?"
"I think I'm high!" he then screamed.
The scene is played for laughs - the specificity of the word "think" is hilariously and incongruously understated - but it's also ambiguous. As Sheriff Harry Truman disclosed, ominously, in the original series: "There's a sort of evil out there. Something very, very strange in those old woods." Was Jerry fried, or touched by a - call it what you will - a presence?
At this juncture, speculating is, if not pointless (few if any shows have the ability to conjure doubt and intrigue within even the broadest comic set pieces) then hopeless. Few saw the reveal of Dr. Amp coming.
Irrespective of whether or not Jerry Horne is merely high as a kite in a one-and-done scene, David Patrick Kelly played the role brilliantly, with Richard Beymer's weary straight man a sublime contrast.