10 Things We Learned From Twin Peaks: The Return Part 8
Twin Peaks: Origins.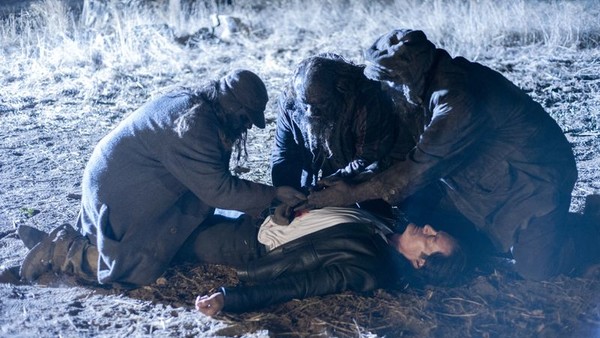 Just one dependable (but not entirely reassuring) pattern has emerged in Twin Peaks: The Return; the episode description for each Part is lifted from dialogue spoken within it.
The description for Parts 1 and 2 - "My log has a message for you," "The stars turn and a time presents itself" - were both uttered by the Log Lady. Part 3 - "Call for help" - was spoken by Dale Cooper, but not in the context you might have guessed two months ago. This was the catatonic parrot version of our spiritually adrift Special Agent. Part 4 - "Brings back some memories" - restored a sense of familiarity.
Part 5 - Case files - referred to insurance documents, not archived police reports. Part 6 - "Don't die" - was distressingly ironic, given the fate of the young child who met his end. Part 7 - "There's a body all right" - was simple enough to decode. It was spoken by Detective Dave Macklay in reference to the beheaded corpse of Garland Briggs.
The expositional Part 7, generally, restored us to the familiar. We spent more time in Twin Peaks. Several narrative threads propelled us forwards. For the first time, it felt as if we had a firm grasp on where we were headed. Part 8 unravelled that in what might be The Return's equivalent to that first hallucinatory Red Room sequence.
The words in the description - "Gotta light?" - very much were not spoken by a returning Audrey Horne...
10. In An Utter Surrealist Mindf*ck...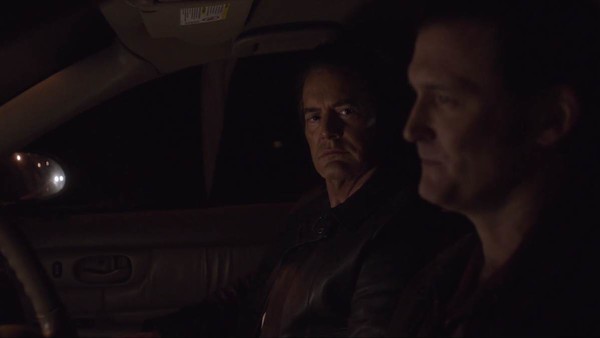 ...there was room for a traditional soap opera twist.
Part 8 begins with the doppelgänger split half of Dale Cooper, referred to by associate Ray as "Mr. Cooper" - like his demon-in-collaboration, BOB, it seems he delights in skirting the line of infamy - in the passenger seat of the prison breakout car. This staging might be important, suggesting that Cooper is but a vessel for BOB, not acting "with" him as Part 5's CGI face-bleed indicated.
Ray seemed doomed, his goofy smile during the prison breakout sequence acting as a portent of his unwitting end. Here, in a gut-punching sequence, it is revealed that he has somehow removed the bullets from Mr. Cooper's gun, thereby tricking him into apparent death. He shoots him in the stomach, a la the season one cliffhanger - again, echoing the original Dale Cooper.
The two split halves have been linked via appearance (obviously), dialogue, and now action, creating the unsettling (and dramatically satisfying) notion that the doppelgänger is not some black and white sci-fi construct, but an ugly manifestation of Dale's dark side.