10 Things We Learned From Twin Peaks: The Return Part 9
In which Twin Peaks doesn't have to TELL us how good it is - but elects to show off all the same.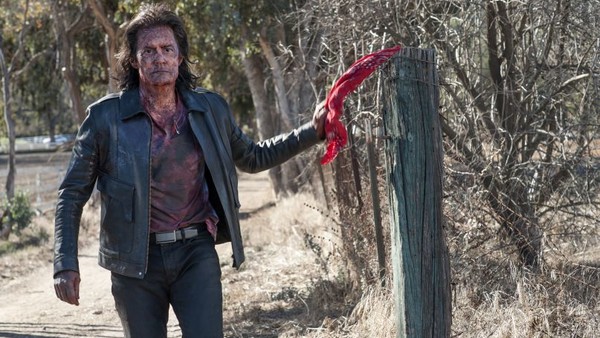 Normal service has resumed. After the mind orgy of Part 8, with its visual art origin story, we return to both the modern day and a traditional narrative mode.
"Normal", of course, is the snarky punchline here. In this - a plot-heavy hour of television in which your hand is held with an avuncular comfort (maybe even at times a stern grip) by the two old masters - they still make time to visit a stoned/scrambled Jerry Horne, still hopelessly lost in the woods. In a sublime bit of bait and switch direction, the camera captures Jerry from a low angle. For a heart-stopping second, it appears the THC/malevolent woodland forces have steered him to a cliff edge. He shivers and shakes, unable to bring himself to look down.
As it happens, he is merely preoccupied with his foot. Or not: a trembling, almost Disney-cute voice emanates from beneath him to confirm that what he is looking at isn't what it seems. "I am not your foot," it wobbles. Whatever it is, Jerry wants no part of it, attempting to forcibly remove it from his shin. "Go away!" he cries. He only succeeds in going a*se over t*t in slapstick fashion. This could be a protracted indulgence into physical comedy territory, or Jerry Horne could be a potential conduit between the two worlds of Twin Peaks.
There is much else we now do know...
10. Tim Roth Isn't Playing Phillip Jeffries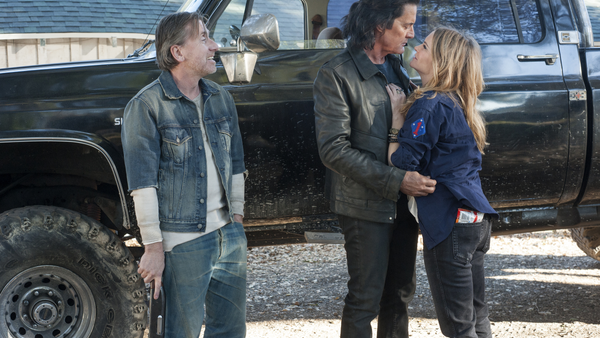 The death of David Bowie poses a real mystery in addition to the countless fictitious conundrums: who, if not Bowie himself in clandestine style, will assume his role as Special Agent Phillip Jeffries?
Many fan theories pointed towards Tim Roth, perhaps owing to his reputation as a superb chameleonic character actor. So fabulous is Roth at his best that he also commands the aura required to replace such an icon of culture. All of this is now moot, and it almost feels like we are being toyed with. Roth does speak with the southern American twang of the missing Agent, but as Gary "Hutch" Hutchens - the simple minded, cuckolded husband of Jennifer Jason Leigh's Chantal, drawing icky laughs from his infantilised approach to murder ("Oh, let's play two!" and insistence on having his wife give a now-healed Mr. Cooper "a wet one!"
Cue Chantal removing her chewing gum, kissing their "boss man", and, brilliantly, sending him off (to kill "that f*cker Ray", presumably) with a bag of crisps. The remaining cast list, of which Bowie is not a part (but intriguingly isn't conclusive), is thinning. There are few, if any, candidates left.
In Fire Walk With Me, a monkey in the Red Room was equally fascinated with the unseen "Judy". We might be set for another "evolution" of Jeffries' baggy-suited human form.